02-21-2019, 09:22 PM (This post was last modified: 08-14-2021, 06:30 AM by Administrator. Edit Reason: N/A)
Interactive AISC Standards, Design Guides, Examples, Manuals, FAQs & ...
Size:

696
MB

This file includes all AISC Standards, Design Guides, Examples, Manuals, FAQs, Books, Manual Tables & Seismic Design Manuals.
There are some very useful features within this file as the followings:
- You can search in all of these files with just one attempt. (For example, if you want to find about torsion in steel elements, but you don't know where to find it. In this case, you can easily search "torsion" and this file brings you a list of findings in all of these files.) Please see the 6th figure of screenshots.
- The ability of extraction and save of each file as a single pdf file, separately
- All files are searchable, and can be searched separately or together
- Easily access to the files within the interactive program
- A complete series of AISC standards (AISC-360, AISC-341, AISC-358) from 2005 revision to 2016 revision. Design guides are also the latest and the complete ones (From AISC Design Guide 1 to 33) and also for other files
Finally, if you find any specific AISC standard or file that you may need to be added to this program, please mention that below to add it to this program.
Hope it can be useful for structural designers and students.   

Requirements:
You only need to have Adobe Acrobat Reader X or above & Adobe Flash Player to run the program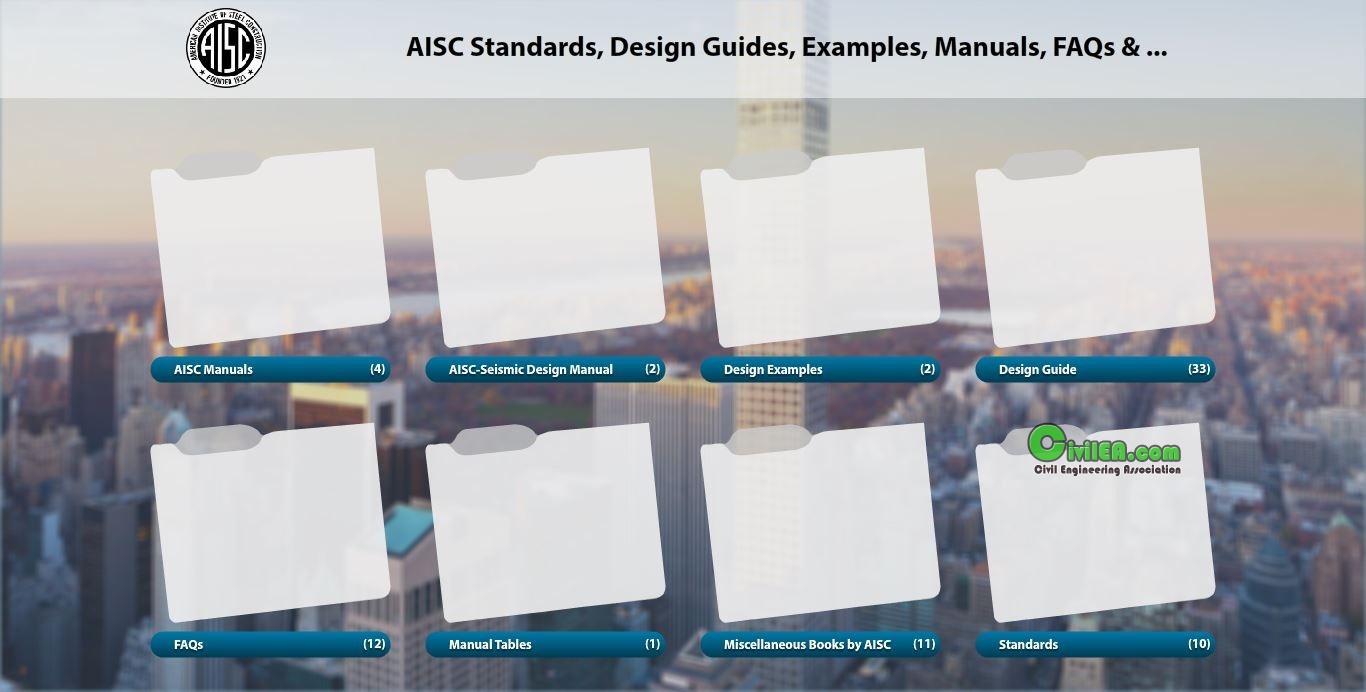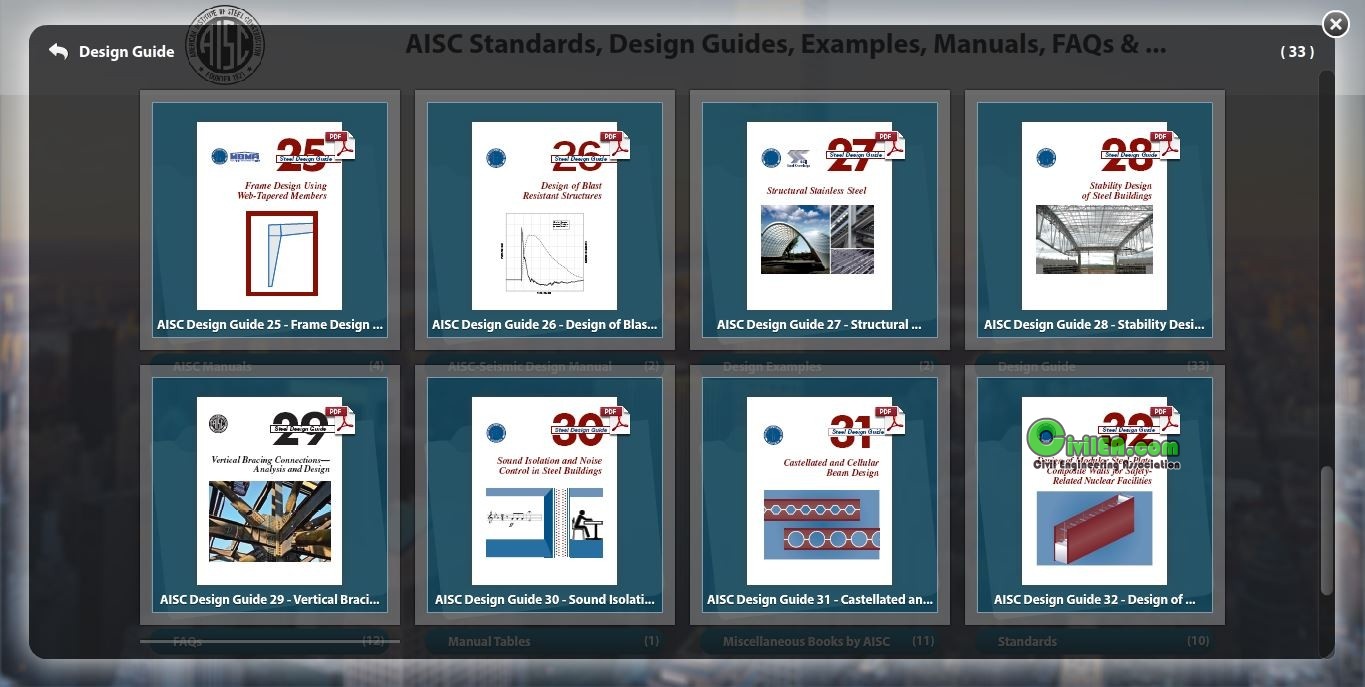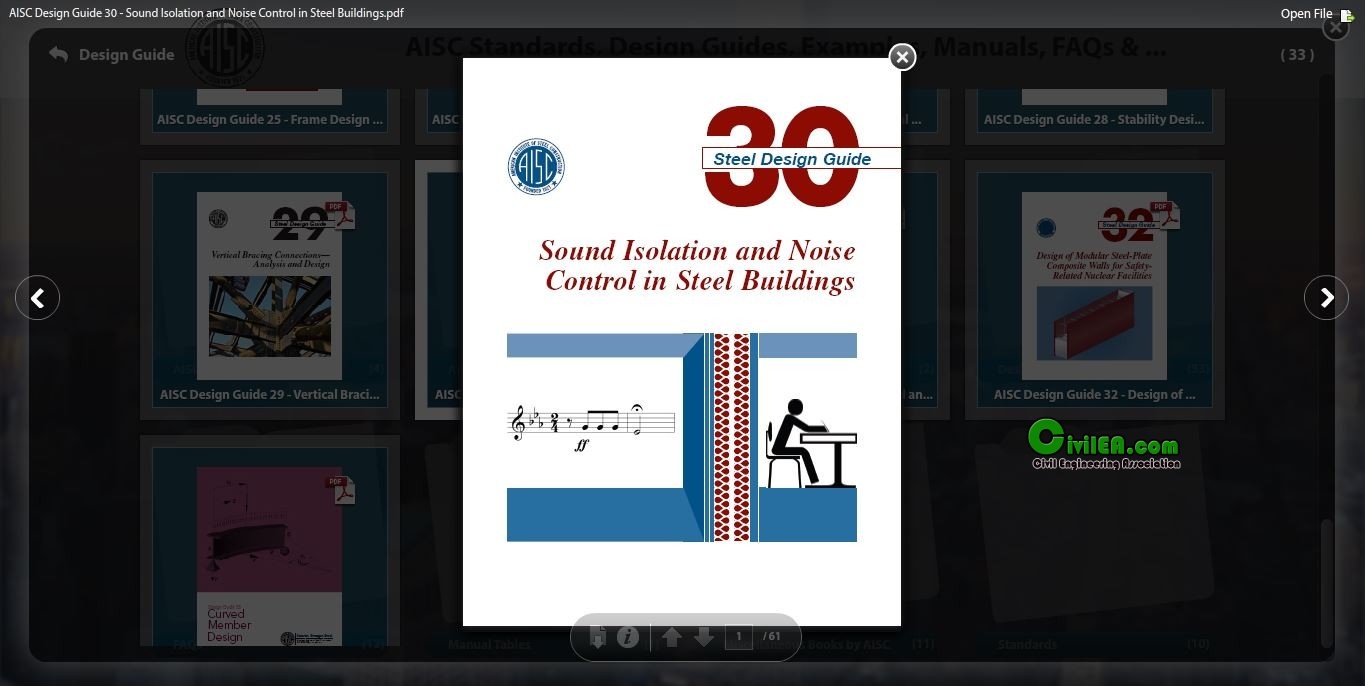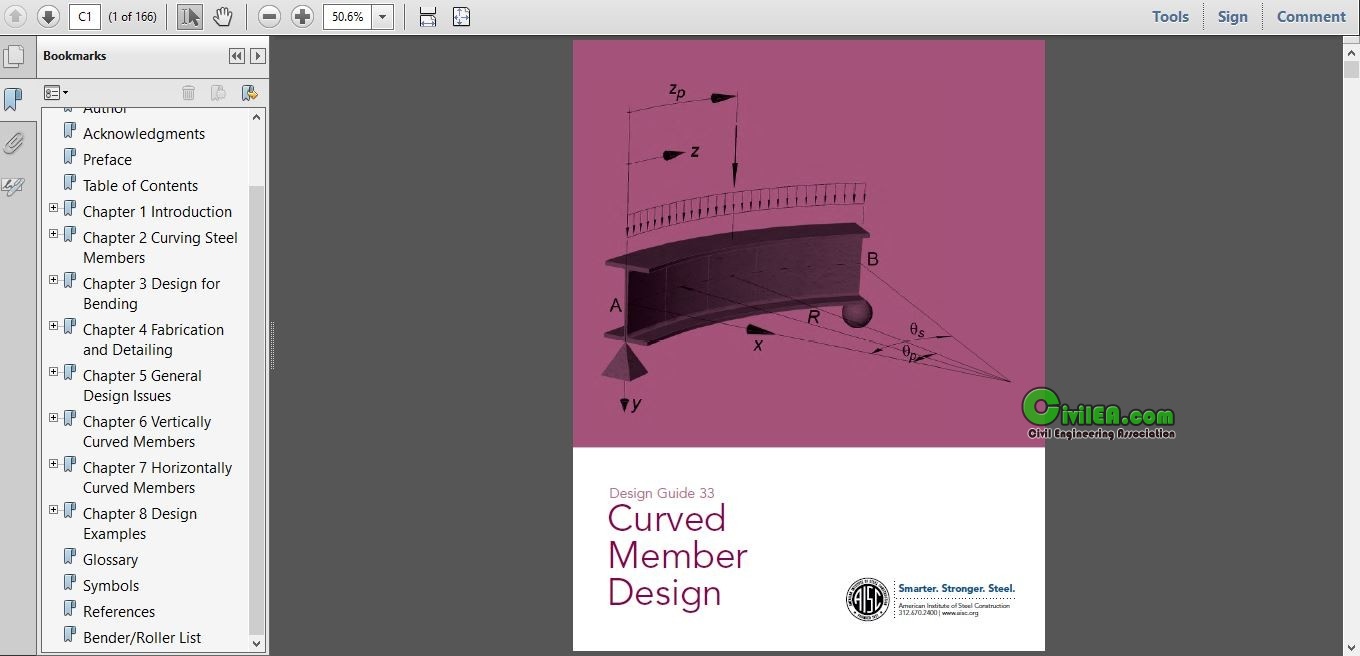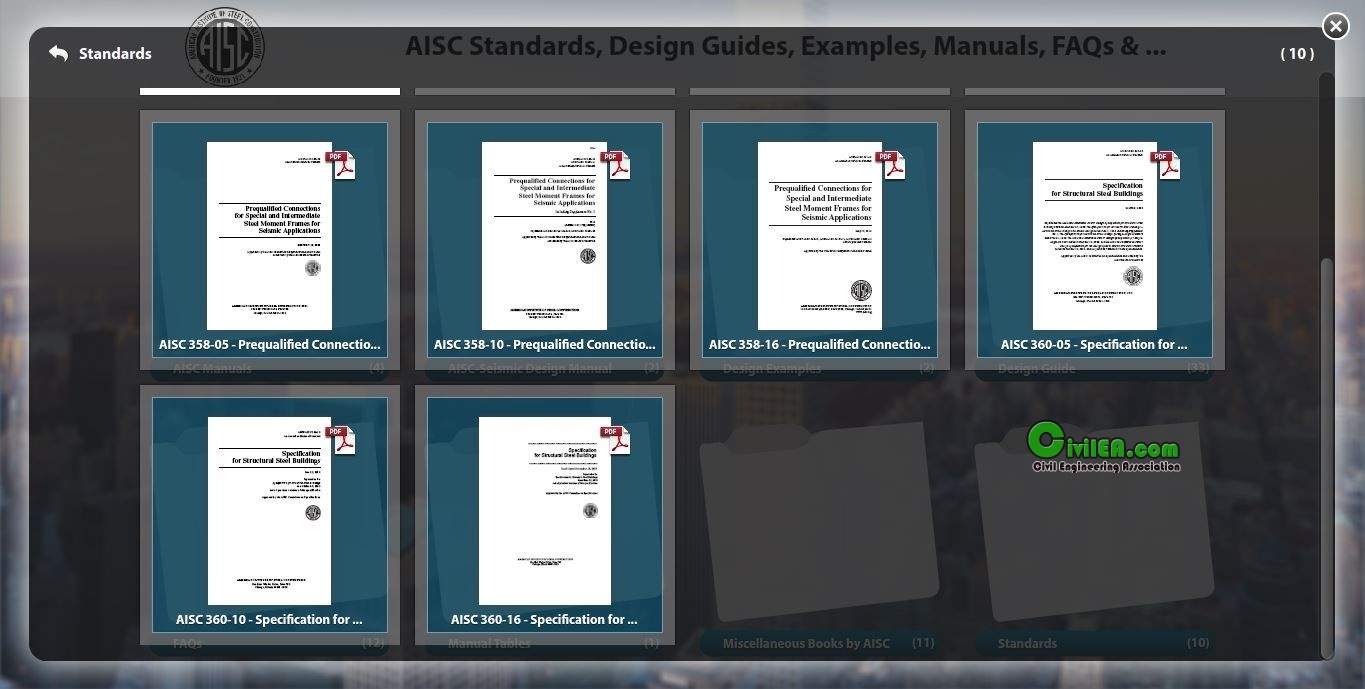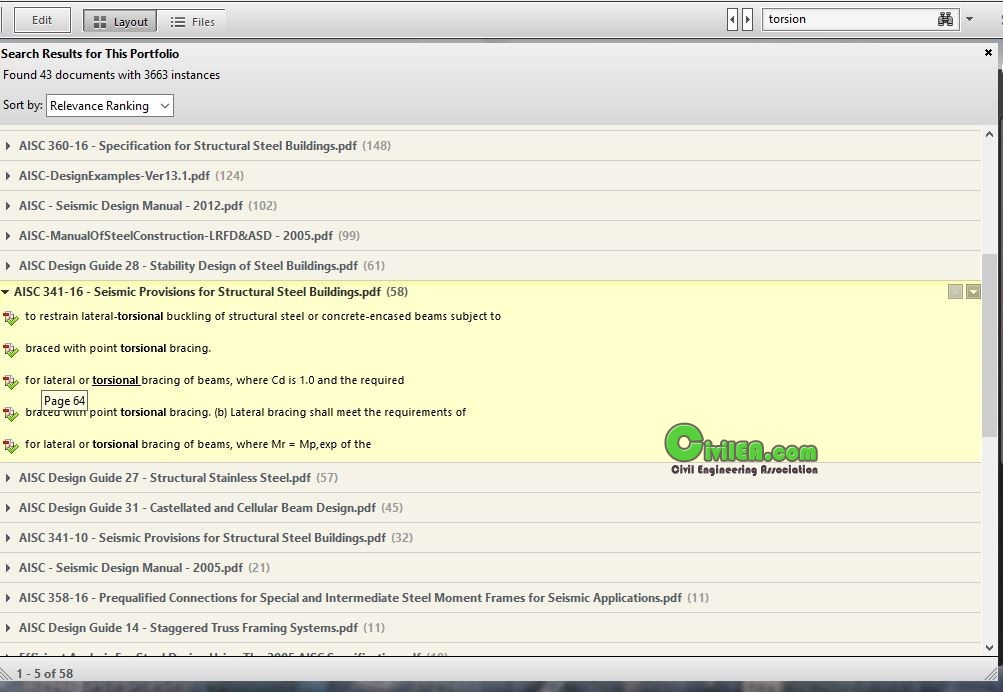 You can see a video from the environment and some features of this interactive file below:
PHP Code:
https
:
//youtu.be/o0XBarzNjoI

REV2 (UPDATE 9/7/2019)
Also, for your information, the changes in the AISC package in comparison with the previous one is as followings:
* AISC Design Guide 34 (Steel-Framed Stairway Design) is added.
* AISC Design Examples-Ver. 15 is added.
**** SPECIAL OFFER / LIMITED TIME (ORIGINAL PRICE IS

60 USD

) ****

This post has been made by

CivilEA Post-Generator

V2.3.1