DUBAI TOWERS AT THE LAGOON, technical details design.
Author(s)/Editor(s):

Ayman A.

|

Size:

8,68 MB

|

Format:

PDF

|

Quality:

Unspecified

|

Publisher:

TVS international & CDCI enginners.

|

Year:

2008

|

pages:

64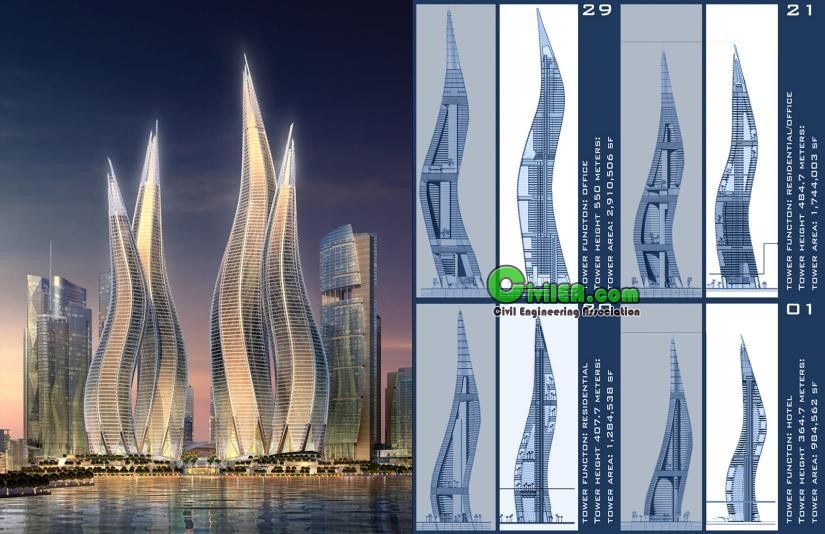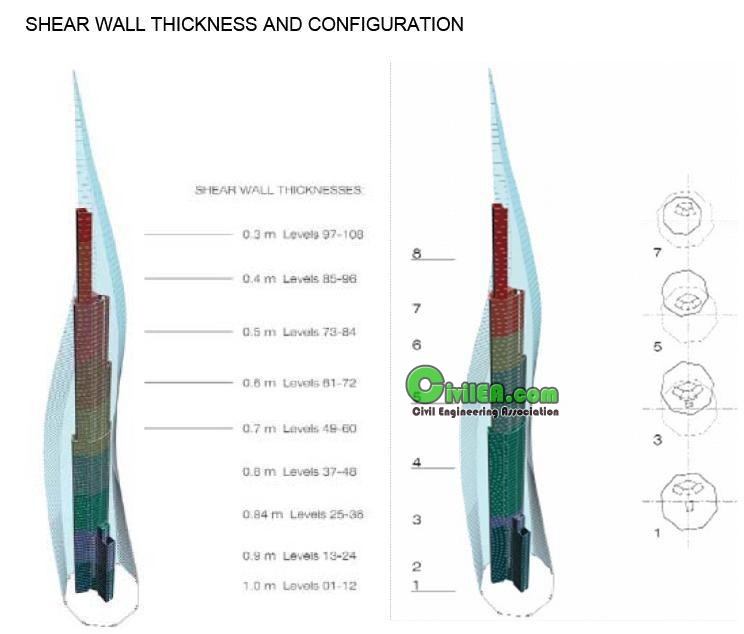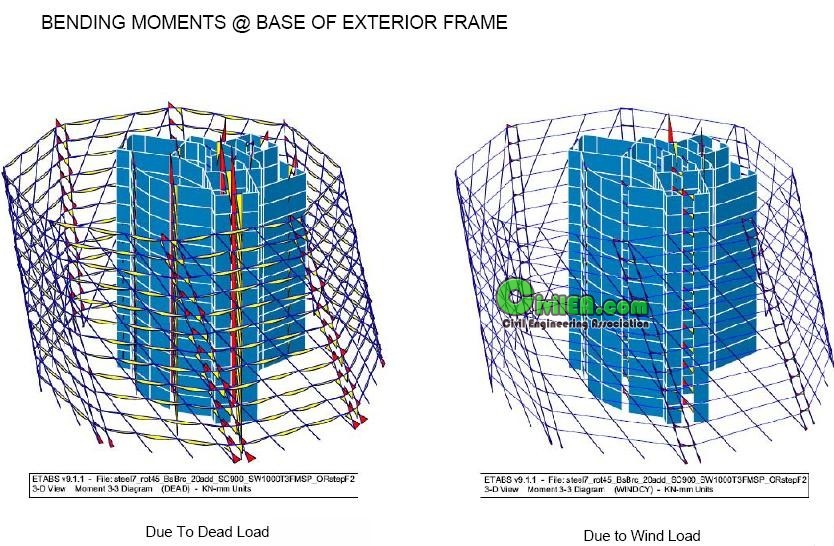 The TVSdesign concept for the landmark "Dubai Towers- Dubai" is the centerpiece for "The Lagoons," a new urban development in Dubai, UAE. The four towers, ranging from 57 to 88 floors atop a nine level podium, are clustered to form a choreographed sculpture, representing the movement of candlelight.
The dramatic Dubai Towers, visible from extended distances, will combine in form to represent the future of Dubai and its innovative achievements. The architectural expressions are guided by a sophisticated aesthetic along with structural and engineering triumphs unmatched by any modern structure. The buildings will serve residential, commercial, retail and hospitality purposes.
Strategically located on the extension of the Dubai Creek, the project centers on concepts of environment, conservation parkland and open spaces. The island community is located next to the Ras Al Kror Wildlife Sanctuary and is one of the first projects in Dubai undergoing an Integrated Environmental Impact Assessment (EIA) following international standards across all phases of the project. Culture will also be a big focus with the construction of a planetarium, museum, art center, theatre and opera house.

Code:
***************************************
Content of this section is hidden, You must be registered and activate your account to see this content. See this link to read how you can remove this limitation:

http://forum.civilea.com/thread-27464.html
***************************************