Computer Aided Seismic and Fire Retrofitting Analysis
of
Existing High Rise Reinforced Concrete Buildings
Author(s)/Editor(s):

Raja Rizwan Hussain , Muhammad Wasim , Saeed Hasan

|

Size:

2 MB

|

Format:

PDF

|


Quality:

Original preprint

|

Publisher:

Springer

|

Year:

2015

|

pages:

129

|

ISBN:

9401772967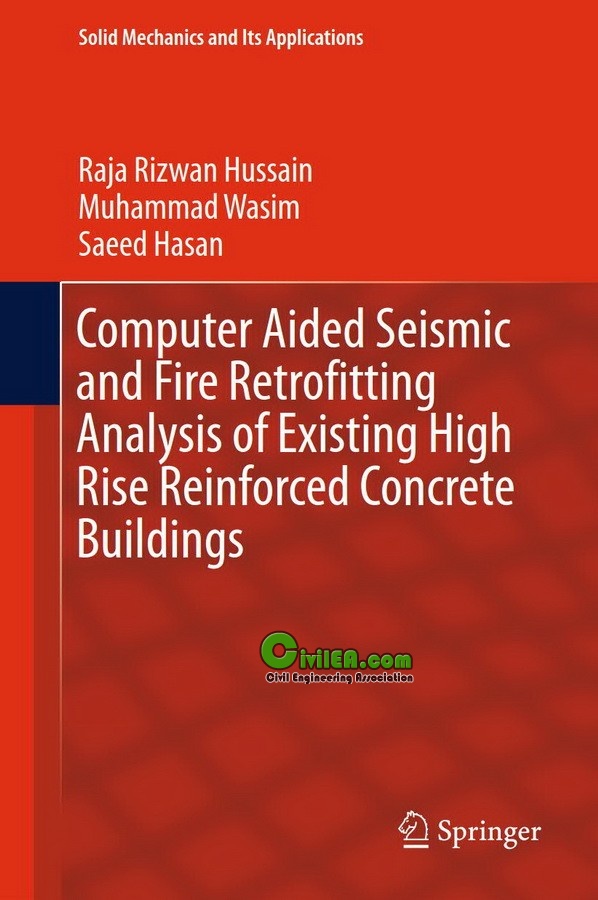 This book details the analysis and design of high rise buildings for gravity and seismic analysis. It provides the knowledge structural engineers need to retrofit existing structures in order to meet safety requirements and better prevent potential damage from such disasters as earthquakes and fires.
Coverage includes actual case studies of existing buildings, reviews of current knowledge for damages and their mitigation, protective design technologies, and analytical and computational techniques. This monograph also provides an experimental investigation on the properties of fiber reinforced concrete that consists of natural fibres like coconut coir and also steel fibres that are used for comparison in both Normal Strength Concrete (NSC) and High Strength Concrete (HSC). In addition, the authors examine the use of various repair techniques for damaged high rise buildings.
The book will help upcoming structural design engineers learn the computer aided analysis and design of real existing high rise buildings by using ACI code for application of the gravity loads, UBC- 97 for seismic analysis and retrofitting analysis by computer models. It will be of immense use to the student community, academicians, consultants and practicing professional engineers and scientists involved in the planning, design, execution, inspection and supervision for the proper retrofitting of buildings.

Code:
***************************************
Content of this section is hidden, You must be registered and activate your account to see this content. See this link to read how you can remove this limitation:

http://forum.civilea.com/thread-27464.html
***************************************

Code:
***************************************
Content of this section is hidden, You must be registered and activate your account to see this content. See this link to read how you can remove this limitation:

http://forum.civilea.com/thread-27464.html
***************************************
Do not worry about your difficulties in Mathematics, I can assure you mine are still greater.  -Albert Einstein