11-27-2014, 11:39 AM (This post was last modified: 11-27-2014, 09:51 PM by Dell_Brett. Edit Reason: )
Temporary Structure Design
Author:

Chris Souder

|

Size:

13.31 MB

|

Format:

PDF

|

Quality:

Original preprint

|


Publisher:

John Wiley & Sons, Inc., Hoboken, New Jersey

|

Year:

2015

|

pages:

452

|

ISBN:

9781118905586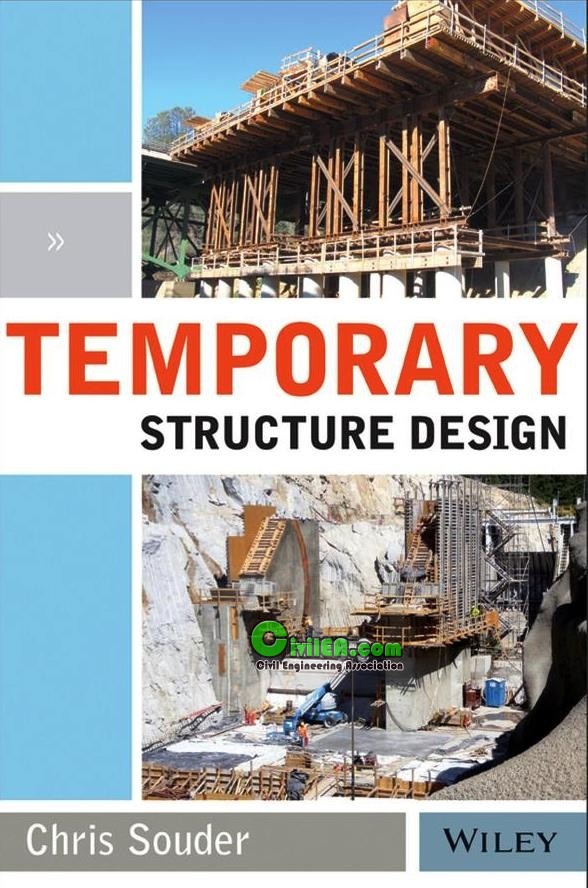 Temporary structure design is not taken lightly by the owner, engineer, or contractor. It has and should always be a practice that is performed by a licensed engineer in its specific discipline. However, the construction manager should be versed in the design procedures to a point where he can request a particular design or review a concept or submittal with the ability to understand the basic components of the design.
In 1989, the fourth edition of Simplified Mechanics and Strength of Materials was written. This book is an example of the present book's goal. I was inspired by the simplicity that Parker and Ambrose displayed in their text. I truly believe that this subject can be well understood by the construction manager without the ultimate goal of becoming a licensed engineer. However, if that is the goal of the student, this text will prepare you to take the next step in engineering pursuing your goal to be licensed.
There is a need for this topic in a construction management (CM) degree, both undergraduate and graduate, civil engineering (CE), both under graduate and graduate, or in industry that is simplified enough that the student, intern, or engineer can simply follow the major concepts without sacrificing key engineering principles.
Different universities approach the temporary structures topic in several ways. Some, like Chico State, make it the culminating experience following statics and mechanics. This text will compliment a similar program. Others teach a "structure" class that gives the students a basic understanding of how structures are designed. The latter focuses more on permanent design. Many civil engineering students graduate and go on to work for state agencies or heavy civil contractors. Both of these careers rely heavily on the design of temporary structures. With the state agency, one will be reviewing and inspecting temporary structures. With the contractor, one will be involved with helping design and building temporary structures. These two paths are very rewarding for a CM or CE undergraduate or graduate student.
Contents
Statics Review
Strength of Materials Review
Types of Loads on Temporary Structures
Scaffolding Design
Soil Properties and Soil Loading
Soldier Beam, Lagging, and Tiebacks
Sheet Piling and Strutting
Pressure and Forces on Formwork and Falsework
Concrete Formwork Design
Falsework Design
Bracing and Guying
Trestles and Equipment Bridges
Support of Existing Structures

Code:
***************************************
Content of this section is hidden, You must be registered and activate your account to see this content. See this link to read how you can remove this limitation:

http://forum.civilea.com/thread-27464.html
***************************************