Mark #51 (Aug/Sep 2014) September 9, 2014 - Magazines
Author:

by Arthur Wortmann (Editor), David Keuning (Editor)

|

Size:

rar5 68.24 MB

|

Format:

PDF

|

Quality:

Original preprint

|

Publisher:

Frame Publishers (September 9, 2014)

|

Year:

©2014

|

pages:

196

|

ISBN:

ISBN-10: 9491727214; ISBN-13: 978-9491727214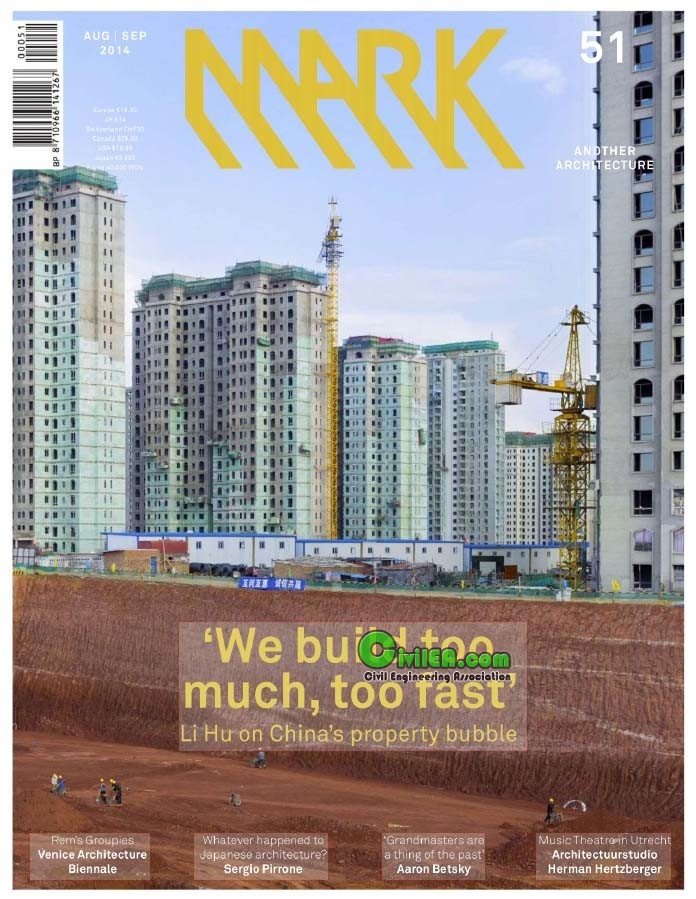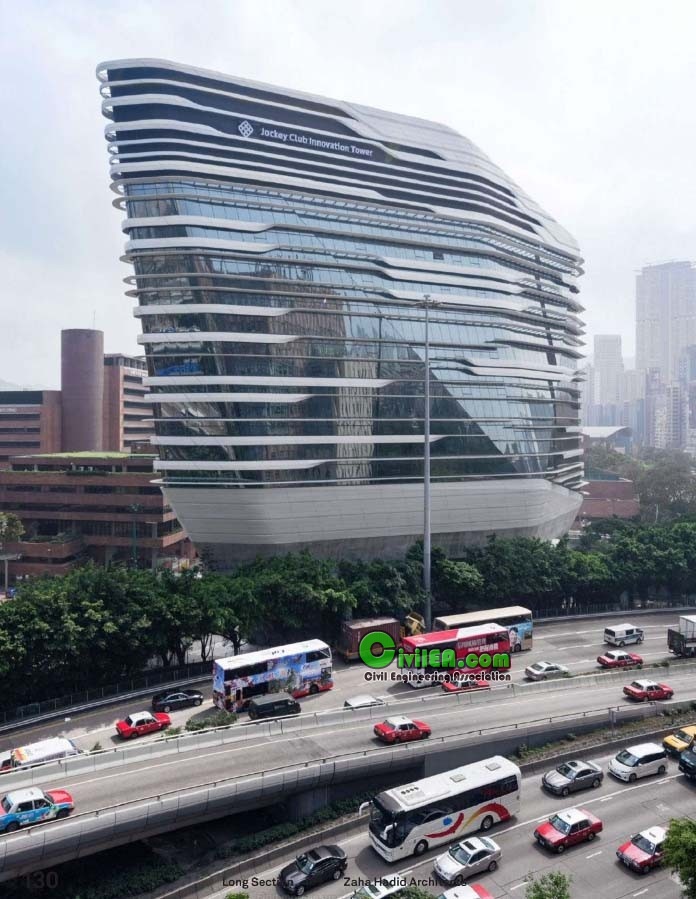 Mark magazine is a platform for the practice and perception of architecture at the dawn of the third millennium. Since its launch in 2005, the magazine has proven to be a timely, visual, non-academic publication full of first-hand information from creative people. Mark has a radically international perspective, shining its spotlight on starchitects and new talent alike. The magazine explores the boundaries of architecture and anticipates the industry's future.
Mark #51
Aug/Sep 2014
Articles on China's building boom often highlight the property bubble, megalomaniac planners, governmental corruption and private graft, substandard building practices and the destruction of the nation's cultural heritage.
In Mark #51, we interviewed four Chinese architects on four aspects of China's building practices to reveal the mechanisms at the foundation of this unedifying image. Li Hu offers his thoughts on architecture, Liu Yuyang on urban planning, Li Xiaodong on aesthetics and Liu Jiakun on construction processes. What can we learn from their experience?
Then we make a short stop in the Netherlands and visit the renovated love-it-or-hate-it TivoliVredenburg in Utrecht, orchestrated by Herman Hertzberger and take a guided tour of Neuteling Riedijk's Eemhuis cultural centre in Amersfoort. Our reporters shed a spotlight on social notworking at Rem Koolhaas' Venice Biennale before marvelling at the glacial forms of Zaha Hadid's Innovation Tower in Hong Kong. Moving on to Argentina, we look at the latest creations from the up-and-coming duo Adamo-Faiden Architects before reviewing an immaculately crisp retirement complex for Portugese bankers by Guedes Cruz Architects.
Photographer and writer Sergio Pirrone invites us to contemplate the loss of structural derring-do in contemporary Japanese architecture. Perhaps technical innovation simply moved continents, for Odile Decq serves up an audacious exercise in steel trusses and cantilevers in a Lyon office building in France whilst MBA/S completes a crystalline Stuttgart residence out of insulating concrete, a first in Germany. After this whirlwind world-tour we wind down with Aaron Betsky who explains the evocative power of books and films.
Cross Section:
Palatium Stúdió, Woods Bagot, Ken Wong, Marc Mimram, Warren Techentin, Makiko Tsukada, Peter Wenham, Coop Himmelb(l)au, Theo Deutinger, Yuusuke Karasawa, MJosé van Hee, A69, Search
Perspective: 'We build too much too fast.'
Open Architecture in Beijing: Li Hu would like architects to reconsider the concepts their cities are built on.
Atelier Liu Yuyang Architects in Shanghai: Liu Yuyang talks about the urban development of Shanghai and the principle of China's urbanization.
Li Xiaodong Atelier, Beijing: Li Xiaodong doesn't think that high-rises and organically shaped museums is the way for Chinese architecture to move ahead.
Jiakun Architects in Chengdu: Liu Jiakun has found a way to deal with the lack of craftsmanship in the construction industry.
Long Section:
Architectuurstudio HH in Utrecht, The Netherlands: Those who are not put off by the outer appearance of the new music palace will find a temptation-filled temple inside.
Neutelings Riedijk Architects in Amersfoort, The Netherlands: The architects wrapped a cultural centre in an undisguised reference to George, the city's patron saint.
Groupies in Venice, Italy: Our reporters explore group dynamic, team spirit, social interaction and politics at the Architecture Biennale.
Zaha Hadid Architects in Honk Kong, China: The starchitect's Innovation Tower provides its students something of the subtlety and complexity of a natural landscape.
Adamo-Faiden Architects in Buenos Aires, Argentina: Sebastián Adamo and Marcelo Faiden aim for an architecture that is rooted in society while also producing friction.
Guedes Cruz Architects in Alcadideche, Portugal: A retirement home for former bank employees that might resemble a series of mausoleums.
Searching for Masahiro Ikeda in Japan: Sergio Pirrone looks for the genius structural engineer behind Japan's experimental architecture of the previous decade.
Studio Odile Decq in Lyon, France: The architect's latest office building takes its cues from steel-truss bridges and cranes.
MBA/S in Stuttgart, Germany: The first house in the country to be built out of thermally insulating concrete.
Aaron Betsky in Cincinatti, USA: The way we live in books can be as vivid as the way we live in physical structures.

Code:
***************************************
Content of this section is hidden, You must be registered and activate your account to see this content. See this link to read how you can remove this limitation:

http://forum.civilea.com/thread-27464.html
***************************************

Code:
***************************************
Content of this section is hidden, You must be registered and activate your account to see this content. See this link to read how you can remove this limitation:

http://forum.civilea.com/thread-27464.html
***************************************