Damage of Bridges in 2008 Wenchuan, China, Earthquake
Author:

Kazuhiko KAWASHIMA , Yoshikazu TAKAHASHI , Hanbin GE , Zhishen WU and Jiandong ZHANG

|

Size:

2 MB

|

Format:

PDF

|

Quality:

Unspecified

|

Publisher:

Reconnaissance Report on Damage of Bridges in 2008 Wenchuan, China, Earthquake, Journal of Earthquake Engineering, Vol. 13, pp.956-998, 2009.

|

Year:

2009

|

pages:

20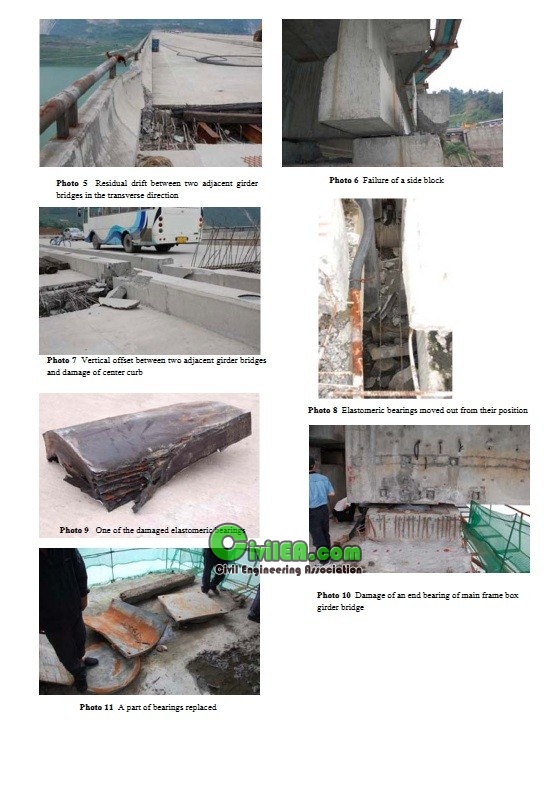 This is a reconnaissance report on the damage to bridges during the 2008 Wenchuan, China, earthquake.
Site investigation was conducted by the authors on August 10-14, 2008. Presented is a detailed discussion of
the damage to twelve bridges as well as possible damage mechanisms. Characteristics of two near-field
ground accelerations and Chinese seismic bridge design practices are also presented. An investigation of the
damage finds insufficient intensity of seismic design force, inadequate structural detailing for enhancing the
ductility capacity and an absence of unseating prevention devices.

***************************************
Content of this section is hidden, You must be registered and activate your account to see this content. See this link to read how you can remove this limitation:

http://forum.civilea.com/thread-27464.html
***************************************