Computational Structural Engineering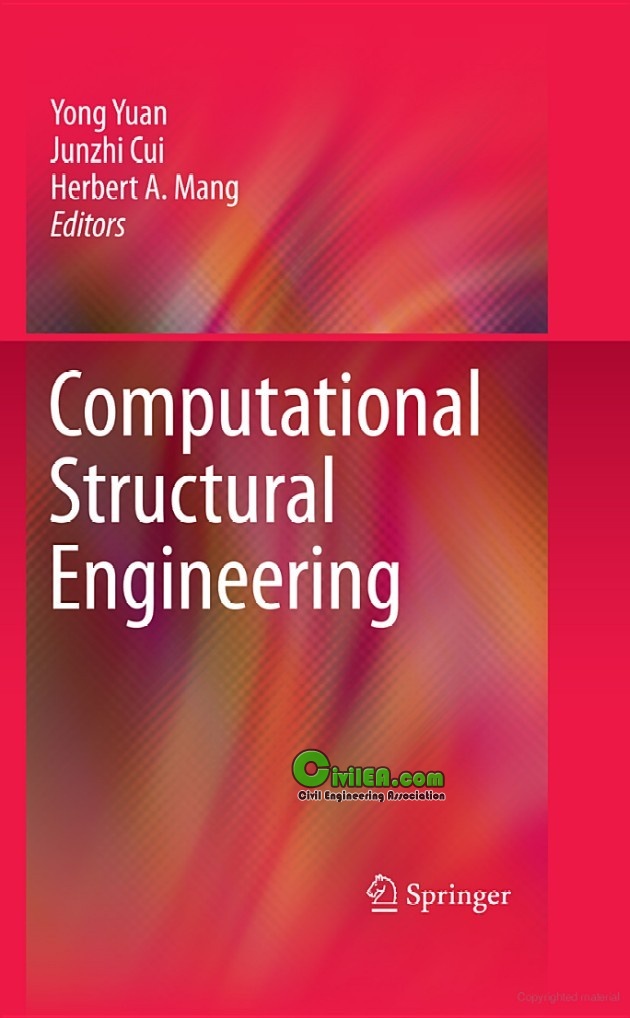 info:
Computational Structural Engineering
Proceedings of the International Symposium on Computational Structural Engineering,
held in Shanghai, China, June 2224, 2009 By Yong Yuan, Junzhi Cui, Herbert A. Mang
Publisher: Springer 2009-07-09
1308 Pages
ISBN: 9048128218
PDF 23 MB
This volume presents selected edited papers given at the Symposium on Computational Structure Engineering (CSE 09) co-organized by Tongji University and Vienna University of Technology, held in Shanghai, 22-24 June, 2009.
Owing to great progress in computing technology, in computer as well as in programming technology, computation has become one of the most powerful tools for researchers and practicing engineers. It has led to tremendous achievements in computer-based structural engineering and there is evidence that this tendency will be accelerated.
In recent years, concepts of simulation of structural behavior, virtual reality, super-computing, and intelligence approaches reinforced the impact on processes of design, construction, and maintenance of structures. CSE 09 provided a forum for scientists, developers, and engineers to review novel research findings, to assess the suitability of new models, and to evaluate the robustness of advanced computational methods for investigation of the life-cycle of a structure.
The contributions of CSE 09 are presented in this book. It aims at providing a forum for presentation and discussion of state-of-the-art development in scientific computing applied to engineering sciences. Equal emphasis is given to basic methodologies, scientific development and engineering applications.
Download Links:
***************************************
Content of this section is hidden, You must be registered and activate your account to see this content. See this link to read how you can remove this limitation:

http://forum.civilea.com/thread-27464.html
***************************************