DESIGN AND PERFORMANCE OF 42 STORIES RC DUAL STRUCTURAL SYSTEM
Using STA4 CAD v13.1
Size:

47.52 MB

|

Format:

DOC

|

Quality:

Unspecified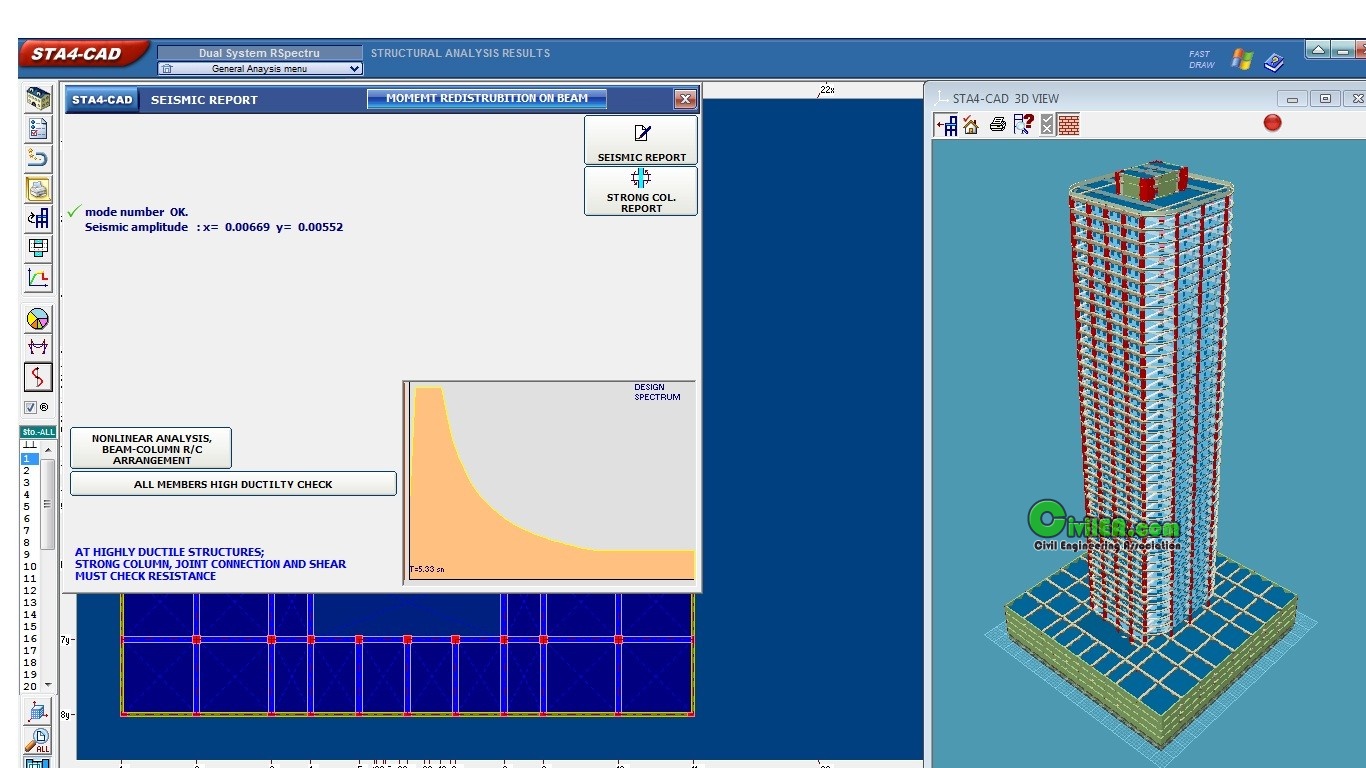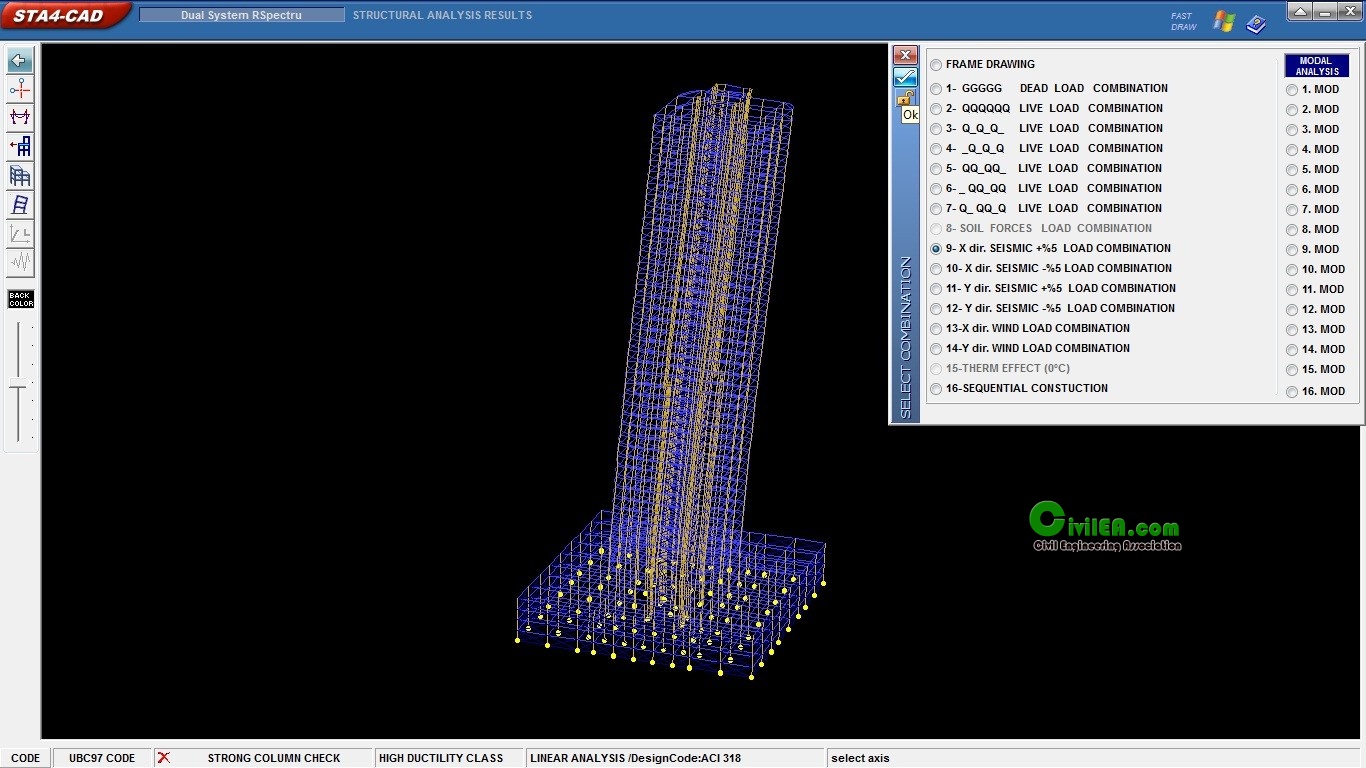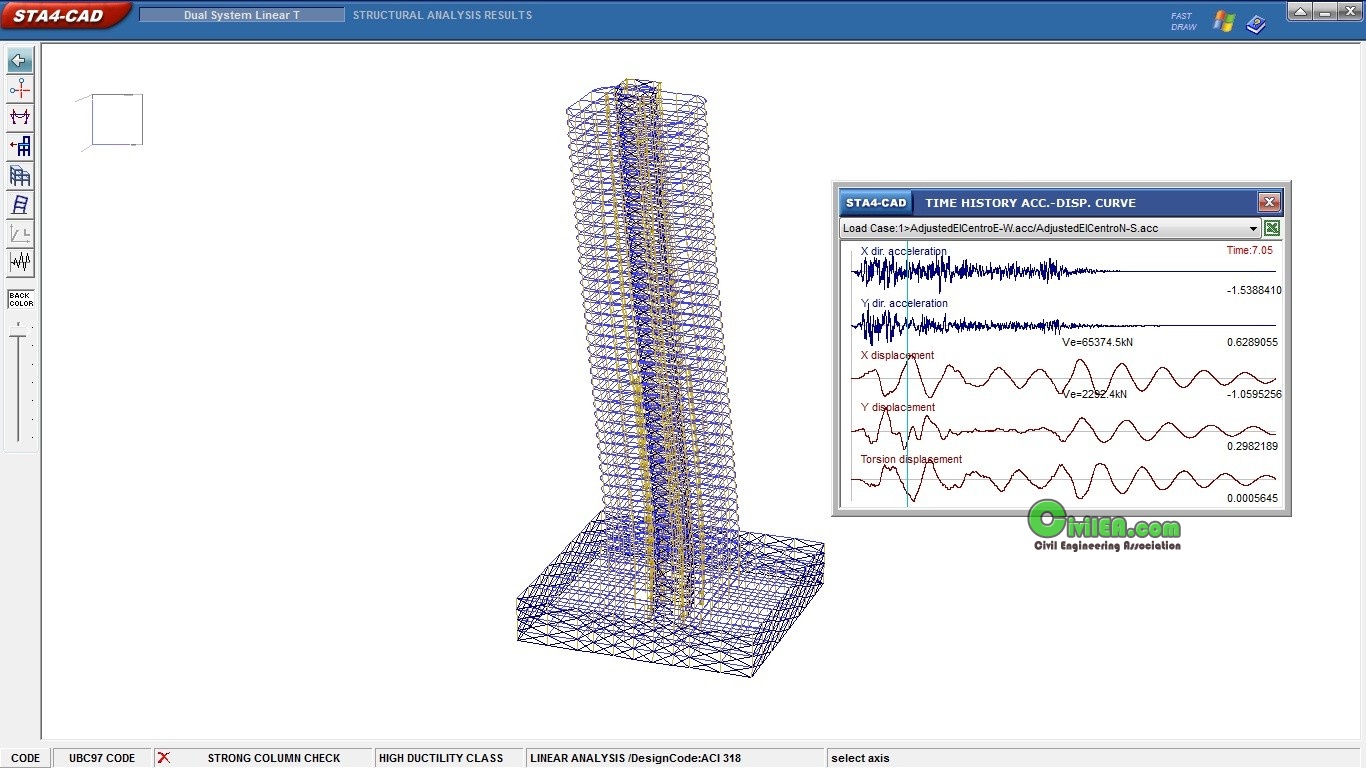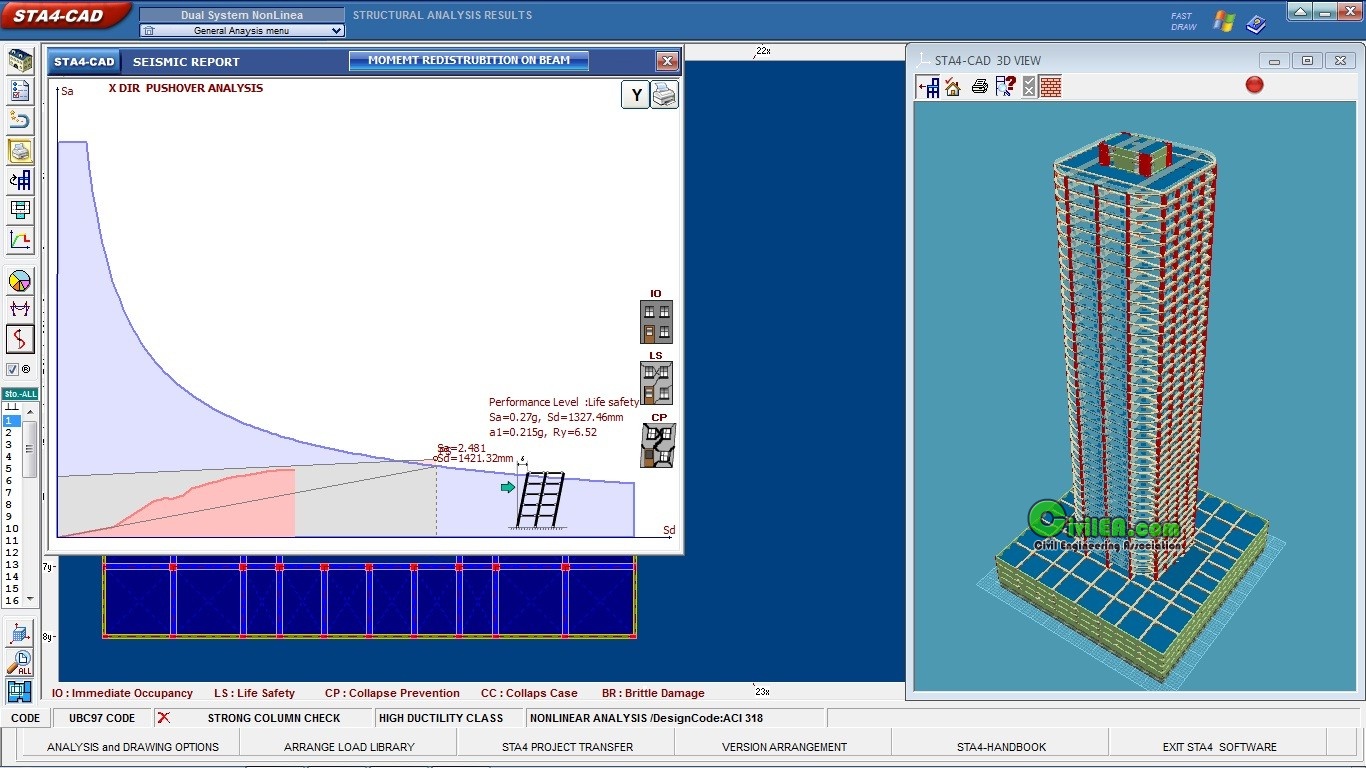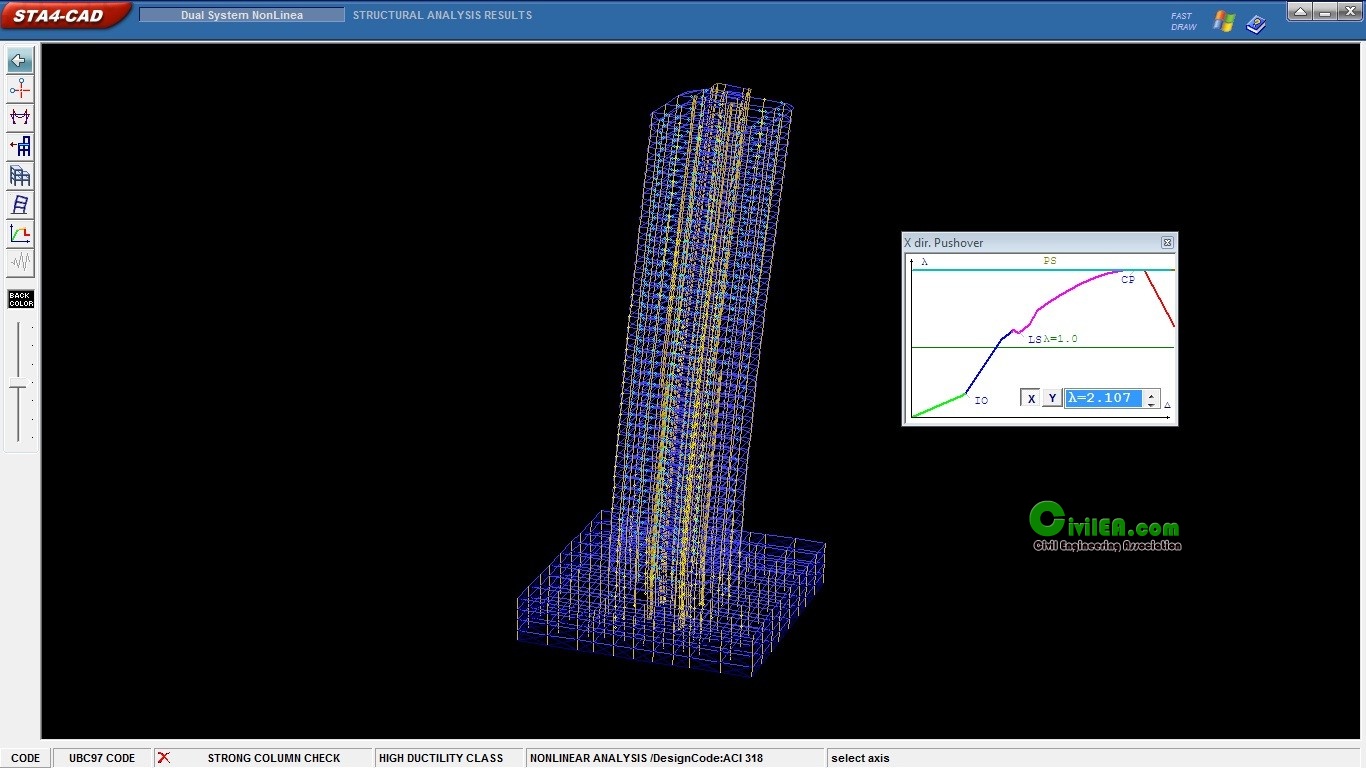 [align=left]

Preliminary analysis and design files in the DESIGN AND PERFORMANCE OF BUILDING: CORE WALL / SPECIAL MOMENT FRAME DUAL STRUCTURAL SYSTEM performed in
STA4-CAD v13.1 (Nov 17, 2012 updates).
The building geometry, materials strength, size of structural members, and load criteria were taken from "PEER Case Studies of the Seismic Performance of Tall Buildings Designed by Alternative Means"
Use the "Building Analysis Results" of the STA4 Design menu to compare the results of the three designs approach namely:
UBC97 modal response spectrum and ACI code.

Linear time history analysis using three pairs of ground motions matched to UBC97 response spectrum and ACI code.

Nonlinear static analysis and ACI code.


***************************************
Content of this section is hidden, You must be registered and activate your account to see this content. See this link to read how you can remove this limitation:

http://forum.civilea.com/thread-27464.html
***************************************

***************************************
Content of this section is hidden, You must be registered and activate your account to see this content. See this link to read how you can remove this limitation:

http://forum.civilea.com/thread-27464.html
***************************************