Dear fellow CivilEAns,
I would like to count the number of "accepted" or "deferred" automatically using excel formulae.
You may write out , in excel, "accepted" and "deferred" a number of times so you may show me using excel formulae how they may automatically be counted say 5 accepted and 10 deferred. the 5 and 10 should be automatically generated using excel and not manually (because this gets hectic).
An image is appended.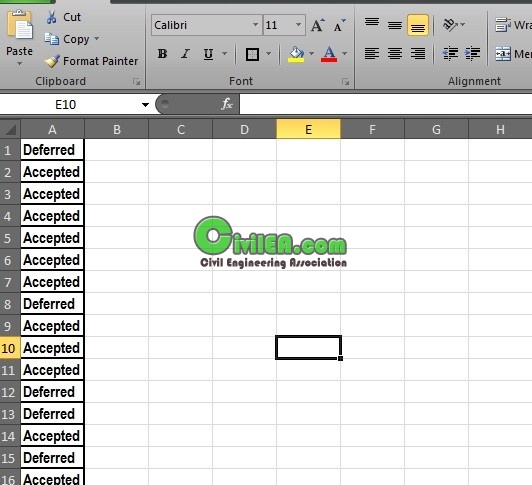 Thanks and regards