Dear fellow CivilEAns,
I would like to count the number of "accepted" or "deferred" automatically using excel formulae.
You may write out , in excel, "accepted" and "deferred" a number of times so you may show me using excel formulae how they may automatically be counted say 5 accepted and 10 deferred. the 5 and 10 should be automatically generated using excel and not manually (because this gets hectic).
An image is appended.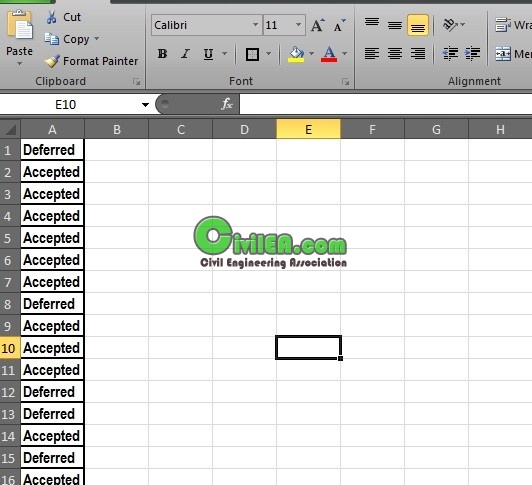 Thanks and regards
A STRUCTURAL ENGINEER has the ART OF USING MATERIALS
That Have Properties Which Can Only Be Estimated
TO BUILD REAL STRUCTURES
That Can Only Be Approximately Analyzed
TO WITHSTAND FORCES
That Are Not Accurately Known
SO THAT HIS/HER RESPONSIBILITY WITH RESPECT TO PUBLIC SAFETY IS SATISFIED.