09-17-2009, 05:15 PM (This post was last modified: 09-17-2009, 05:24 PM by Ultra Zone.)
CSi - Practical Three Dimensional Nonlinear Static Pushover Analysis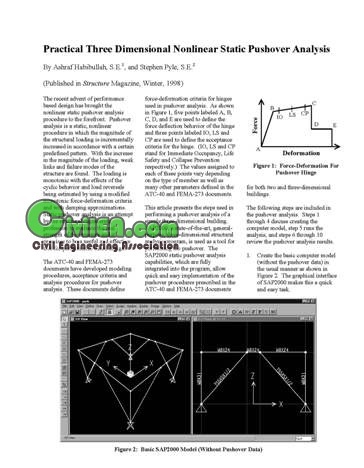 info:
By Ashraf Habibullah and Stephen Pyle
(Published in Structure Magazine, Winter 1998.
4 pages.
150 kb.
The recent advent of performance based design has brought the nonlinear static pushover analysis procedure to the forefront. Pushover analysis is a static, nonlinear procedure in which the magnitude of the structural loading is incrementally increased in accordance with a certain predefined pattern.

Csi - Pushover Paper.pdf
(Size: 149.03 KB / Downloads: 422)
Generate By Civilea PostGen V1.3
Follow the Rules
Before post a Request, Book or Software
Use the
SEARCH Engine
for not duplicate info