Multi Purpose Center Usce - Belgarde Serbia - Architectural drawing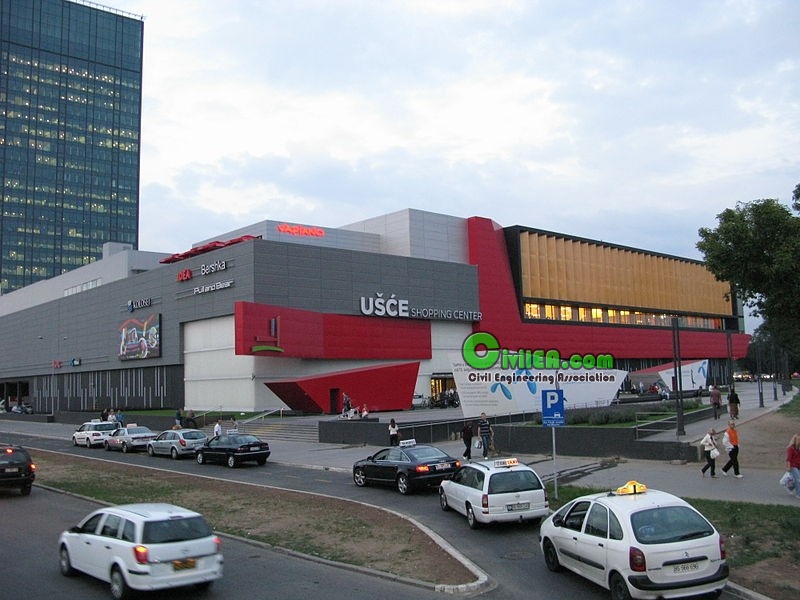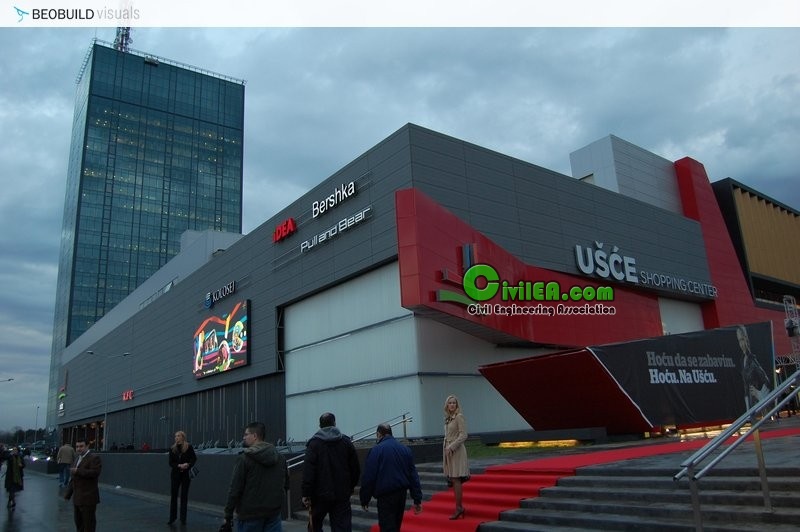 » Introduction
The first regional shopping centre feature 130,000 square metres of gross buildable space in one of the best locations in the city, which could be labelled the very heart of the city. The intention of MPC Properties was to create a modern and sophisticated atmosphere where shopping, entertainment, and business can be combined.
Over 160 exclusive stores from famous domestic and foreign brands is located in the shopping centre. Many of these brands are making their first appearance on the Serbian market. Furthermore, the supermarket have over 4,000 square metres of space. At such a convenient location, this supermarket is attractive to shoppers from both sides of river.
Restaurants and bars occupy approximately 1,000 square metres of space and they offer a completely different concept from that is usually offered in large shopping centres. In addition, the Usce Shopping Centre have a multiplex cinema with 11 theatre halls. This combination makes the Usce Shopping Centre a unique destination that offers an amazing mix of shopping and entertainment.
» Investor
Investor of this project is MPC Properties", investing 150 million euro in this object.
» Location
The project is located in blok 16 in New Belgrade-Serbia, direct to Usce Tower. Tower building (in the background) is separate project made in 1970someting.
» Size
130 000 square meters gross area, 50 000 square meters rentable space.
» Deadlines
Construction started in 2006, finished in 2009.
Google maps location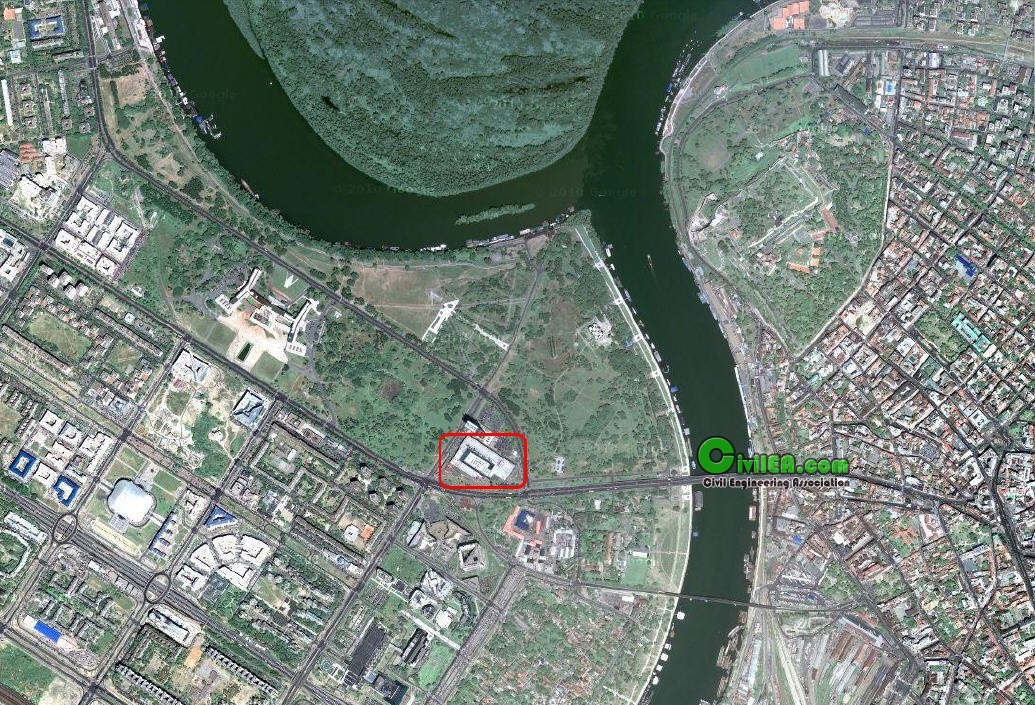 On following web page you can find pictures of construction process.
From empty piece of land (September 28th, 2006) to opening day (March 31th, 2009).
Code:
***************************************
Content of this section is hidden, You must be registered and activate your account to see this content. See this link to read how you can remove this limitation:

http://forum.civilea.com/thread-27464.html
***************************************
30.6MB zip file / no pass / dwg drawings have marks and comments in Serbian language
Code:
***************************************
Content of this section is hidden, You must be registered and activate your account to see this content. See this link to read how you can remove this limitation:

http://forum.civilea.com/thread-27464.html
***************************************