Bentley PowerMap XM v08.09.04.84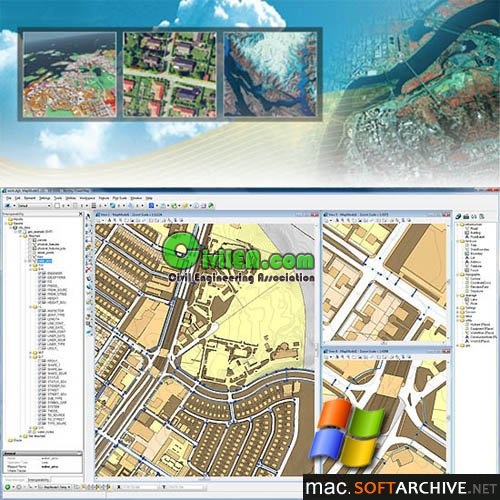 info:
Bentley PowerMap XM v08.09.04.84
Win App | 260mb | RS,UPL,Hotfile (Interchangeable)
Bentley PowerMap provides a rich 2D or 3D map production environment. You can work in DGN or DWG files, natively read and reference SHP file formats, and import a wide range of industry-standard raster and vector file formats.
To assist your production workflows, a range of topological analysis tools are available. Like Bentley Map, the topology model is based on, but does not require, the Oracle Spatial topology model and Bentley PowerMap offers all the same topological analysis and spatial operations found in Bentley Map. Because Bentley PowerMap and Bentley Map are based on the same code base, they share many of the same features and functions including:
* The intuitive Map Manager
* XML Feature Modeling
* The Geospatial Administrator
* Oracle Spatial editing
* On-the-fly or on-demand topology
* Spatial analysis and presentation
* Map generation and print preparation
* Map projection and coordinate conversion
* High performance display of industry standard image formats
* Interoperability with other GIS formats including ESRI, MapInfo, and more
* A robust GIS development platform
More Info:
bentley.com/en-US/Products/Bentley+Map/PowerMap-Product.htm
Download Links:
***************************************
Content of this section is hidden, You must be registered and activate your account to see this content. See this link to read how you can remove this limitation:

http://forum.civilea.com/thread-27464.html
***************************************
Generate By Civilea PostGen V1.3
Kamran via HP
:)
!!!!!!!!!!!
!!!!!!
!!!