Portable Bentley RAM Connection V8i (SELECT Series 3) 7.3.1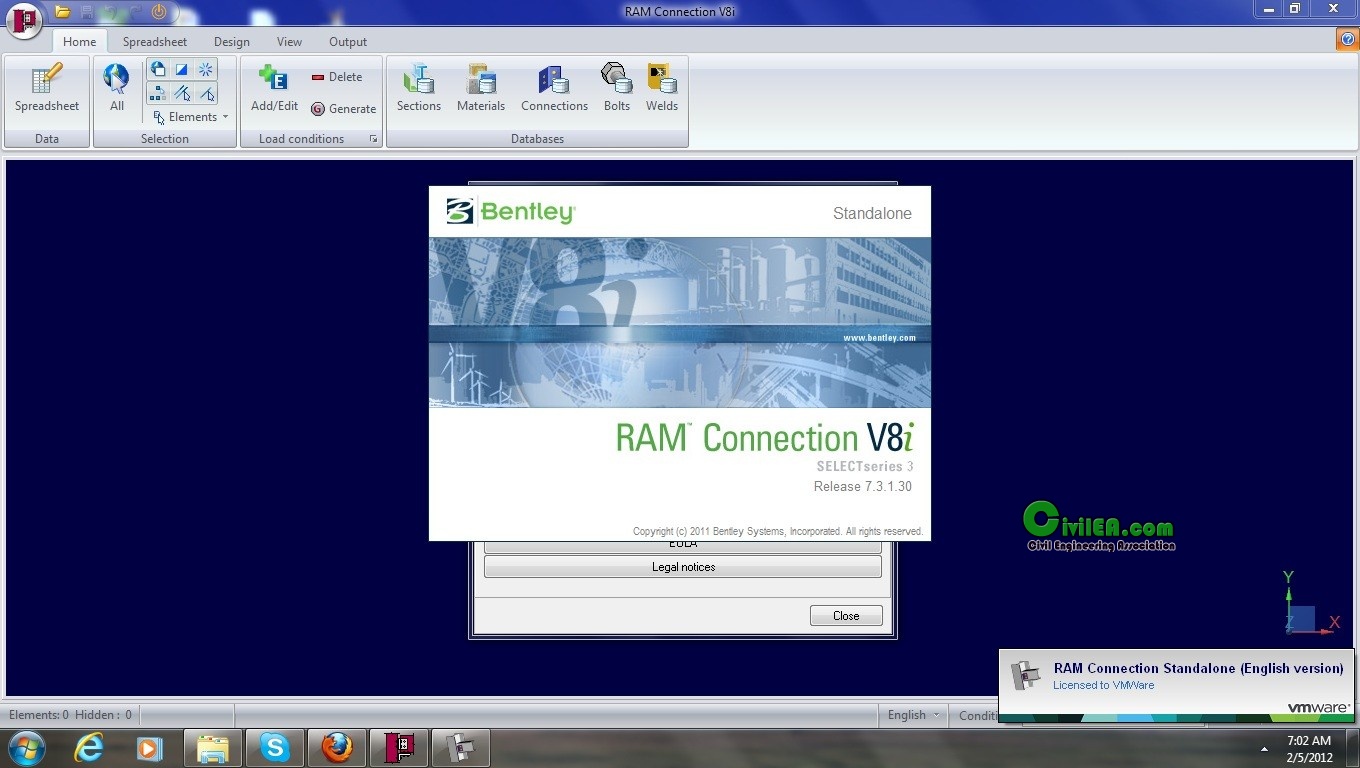 RAM Connection
This program provides unequaled flexibility for the design of different types of shear, moment, bracing and splice connections. It is based upon the provisions of the ANSI/AISC 360-05 for Steel Design Specifications and considers mainly W and HSS shapes.
You can call the program after RAM Structural System or RAM Elements and use automatically the results of the analysis and design of members.
The connection design can also be customized to adhere to your typical office standards.
RAM Connection Standalone
This software offers the best flexibility for the design of different shear, moment, braces, splices and base plates connection types. It is based on the AISC, ASD and LRFD codes, and the British Standard.
The standalone version works independently of any other software.
Users can create their own connections and fit them to the requirements of their company.

Code:
***************************************
Content of this section is hidden, You must be registered and activate your account to see this content. See this link to read how you can remove this limitation:

http://forum.civilea.com/thread-27464.html
***************************************

Code:
***************************************
Content of this section is hidden, You must be registered and activate your account to see this content. See this link to read how you can remove this limitation:

http://forum.civilea.com/thread-27464.html
***************************************

Code:
***************************************
Content of this section is hidden, You must be registered and activate your account to see this content. See this link to read how you can remove this limitation:

http://forum.civilea.com/thread-27464.html
***************************************

Code:
***************************************
Content of this section is hidden, You must be registered and activate your account to see this content. See this link to read how you can remove this limitation:

http://forum.civilea.com/thread-27464.html
***************************************