Construction Europe, 01 to 08 / 2009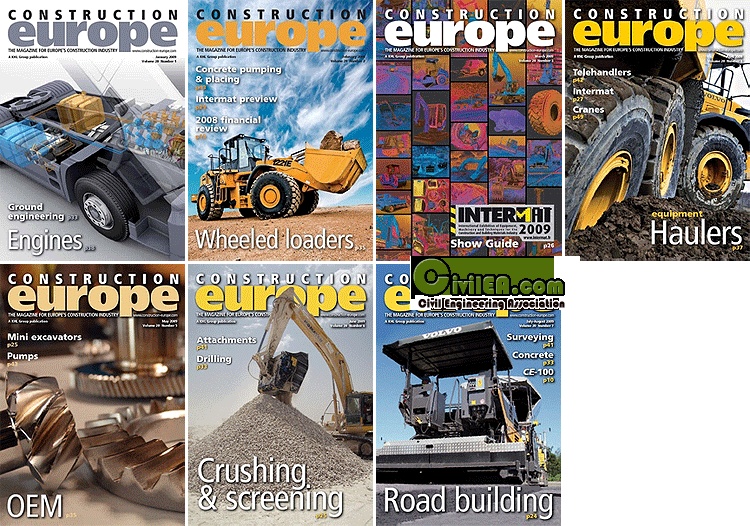 Info:
Date: 01 to 08 of 2009 (7 volumes)
ISSN: 0964–0665
Publisher: KHL Group
Language: English
Pages: n/a
Pdf: 84.6 Mb (total)
The Magazine for Europe's Construction Industry
First published in 1990, Construction Europe (CE) is the leading magazine for key decision makers in the €1500 billion per year European construction sector.
The magazine has unrivalled pan-European editorial content covering: news, new product launches, legislation, events and country reports. This information is not available from any other single source.
Monthly contributions from the two most important pan-European trade associations, FIEC and CECE, underline the high regard in which the magazine is held.
Download Links:
Code:
***************************************
Content of this section is hidden, You must be registered and activate your account to see this content. See this link to read how you can remove this limitation:

http://forum.civilea.com/thread-27464.html
***************************************
Generate By Civilea PostGen V1.3
Any content in the links of this post is for evaluational purposes and not to be used in any other way. If you don't agree that, you must not use it. If it's not free and you're using it in any other way than evaluational purposes, you have to buy a licence.