This simple Etabs model includes all the
IBC2009
load combinations for ease of creating structural models without the need to repeat them everytime manually and sometimes with mistakes.
This model is reliable for C40 grade of concrete as a default concrete material and the basic load cases: self weights, partitions, finishes, equipments, ceiling, live loads, earth quake load effect and wind loads.
Indeed you will need to modify the parameters of the earth quake and wind loads to match the case of your desired building.
Download Link: (File Size: 6kB)
***************************************
Content of this section is hidden, You must be registered and activate your account to see this content. See this link to read how you can remove this limitation:

http://forum.civilea.com/thread-27464.html
***************************************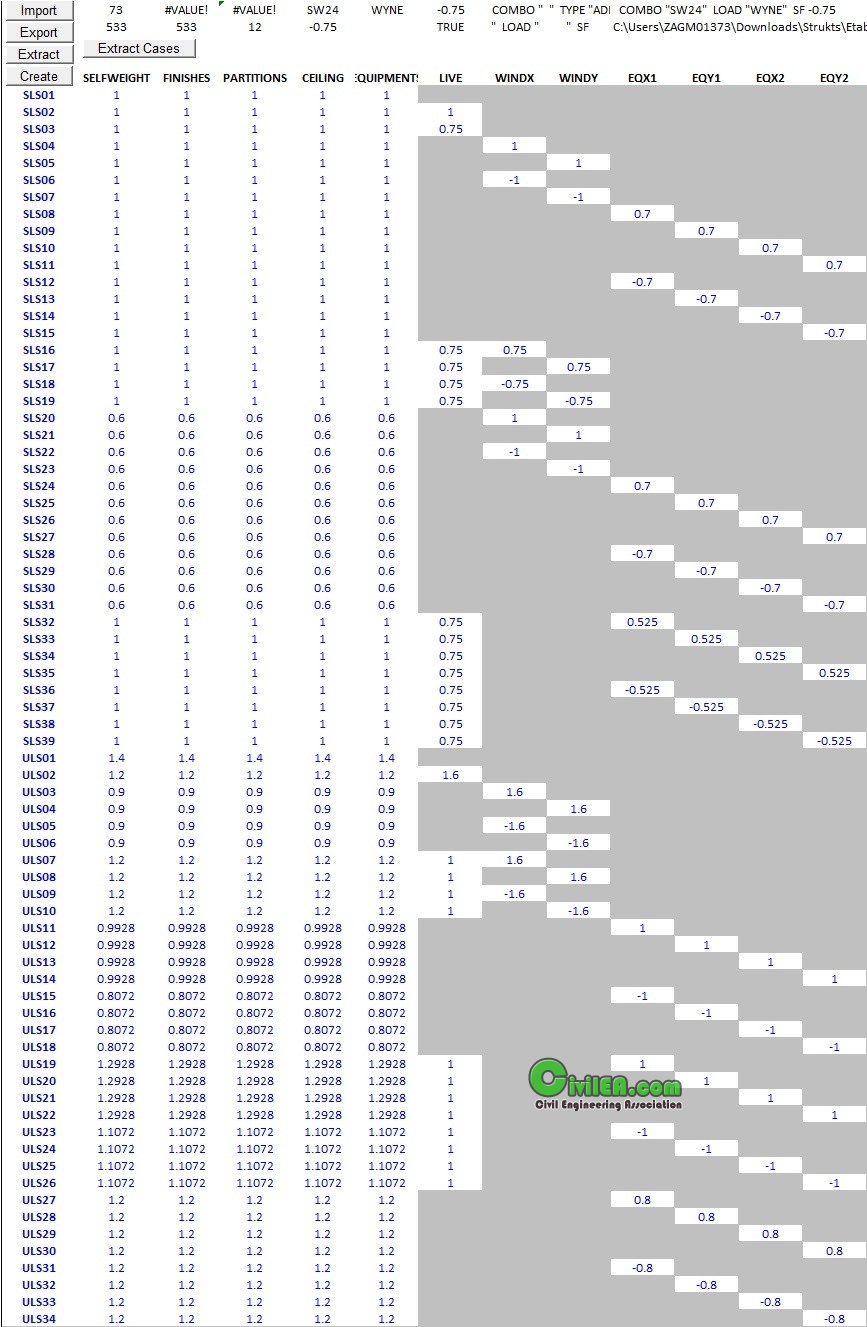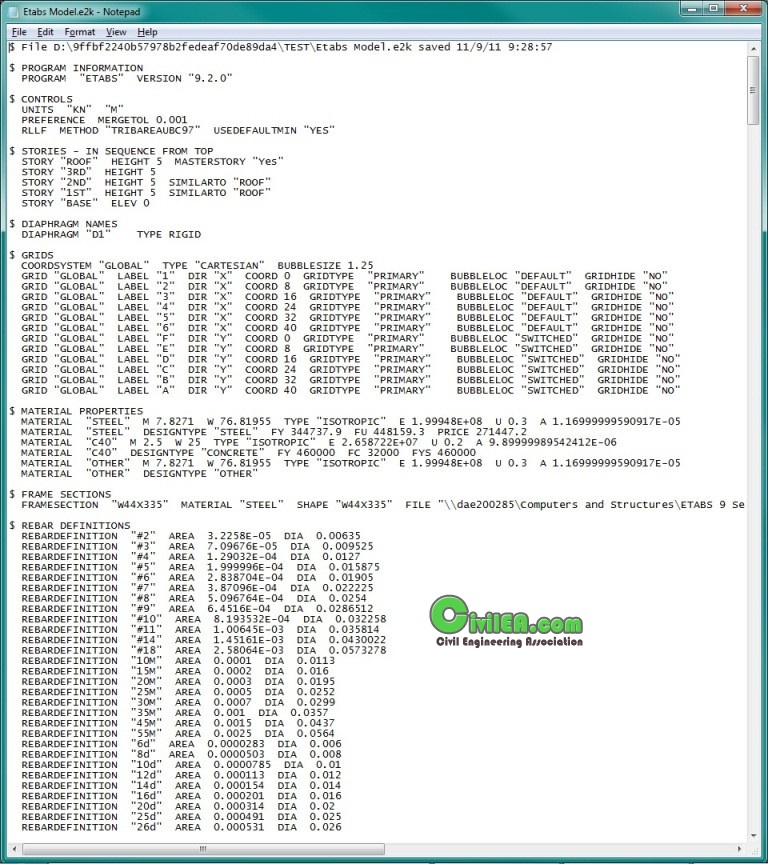 "If I had eight hours to chop down a tree, I'd spend six sharpening my ax. "
- A. Lincoln