GUIDANCE FOR THE DESIGN OF METAL ROOFING AND CLADDING TO COMPLY WITH APPROVED DOCUMENT L2 : 2001
Size:

1.7 MB

|

Format:

PDF

|

Publisher:

MCRMA

|

Year:

2002

|

pages:

44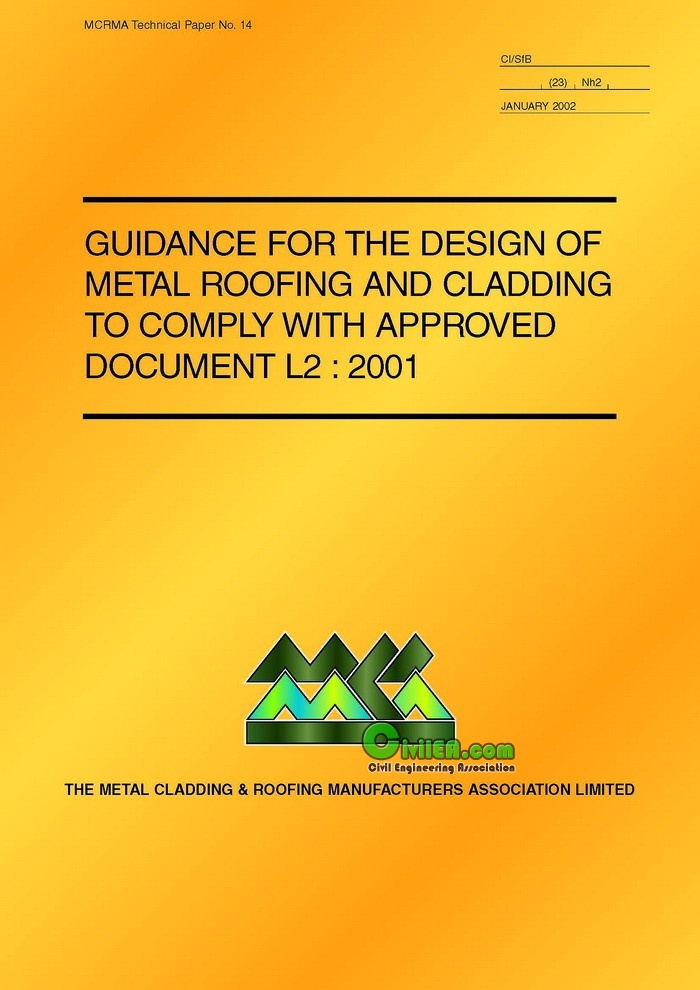 This publication has been produced by the Metal Cladding and Roofing Manufacturers Association (MCRMA) in collaboration with BRE, to assist the designers, manufacturers and installers of metal walls and roofs to comply with the requirements of
Approved Document L2 of the Building Regulations, published in October 2001 to come into force in April 2002. It describes the content of those parts of the Approved Document relevant to metal cladding and roofing systems and gives guidance as to:
- The calculation of U-values;
- Allowing for thermal bridging at junctions and openings;
- Infra-red surveys;
- Air leakage testing;
The guidance is designed to be relevant to both twin skin and composite panel systems.

Code:
***************************************
Content of this section is hidden, You must be registered and activate your account to see this content. See this link to read how you can remove this limitation:

http://forum.civilea.com/thread-27464.html
***************************************
The expert doesn't think, the expert knows.