Seismic Guidelines for Water Pipelines
Size:

0.68 MB

|

Format:

PDF

|

Year:

2005

|

pages:

48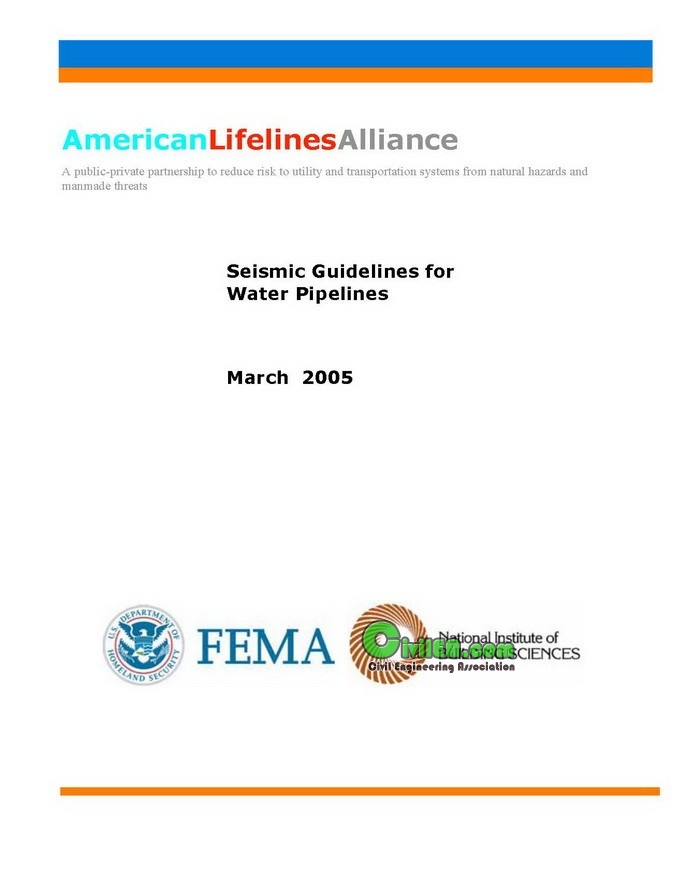 The Guidelines are intended to be:
• Easy to implement. The Guidelines provide typical and seismic pipeline techniques commonly available to water utilities.
• Easy to understand. The Guidelines include practical examples. The Guidelines and commentary provide insight as to the assumptions embedded in the simplified design-by-chart, as well as guidance for detailed pipeline-specific design.
• Easy to use throughout the 50 United States. The Guidelines include methodologies that cover the entire 50 US states, both from the hazard and pipeline installation point of view.
• Easy to use by Small and Large Utilities. Many small water utilities have staffs of 20 or fewer people with perhaps 1 or 2 engineers. The largest water utilities may have staffs of several thousand people, with over 100 engineers. The Guidelines provide methodologies that can be used in both situations.
• Geared to be Cost Effective. The Guidelines are based on "performance based design" concepts, allowing individual utilities to select the seismic design approach that is cost effective for their particular situation at hand.


***************************************
Content of this section is hidden, You must be registered and activate your account to see this content. See this link to read how you can remove this limitation:

http://forum.civilea.com/thread-27464.html
***************************************
The expert doesn't think, the expert knows.