Design of Slab-on-Ground Foundations - An Update
Size:

2.4 MB

|

Format:

PDF

|

Publisher:

WRI

|

Year:

1996

|

pages:

44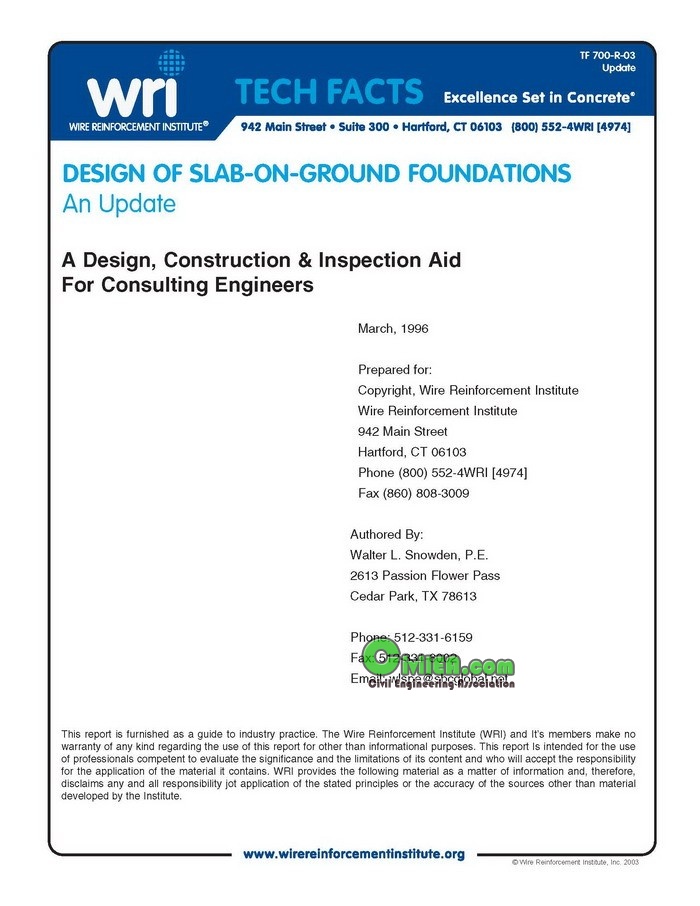 This report is furnished as a guide to industry practice. The Wire Reinforcement Institute (WRI) and It's members make no warranty of any kind regarding the use of this report for other than informational purposes. This report Is intended for the use of professionals competent to evaluate the significance and the limitations of its content and who will accept the responsibility for the application of the material it contains. WRI provides the following material as a matter of information and, therefore, disclaims any and all responsibility jot application of the stated principles or the accuracy of the sources other than material developed by the Institute.

Code:
***************************************
Content of this section is hidden, You must be registered and activate your account to see this content. See this link to read how you can remove this limitation:

http://forum.civilea.com/thread-27464.html
***************************************
The expert doesn't think, the expert knows.