Structural Analysis and Design of Process Equipment
Author:

Maan H. Jawad and James R. Farr

|

Size:

101 MB

|

Format:

PDF

|

Publisher:

John Wiley & Sons Inc

|

Year:

1984

|

pages:

724

|

ISBN:

047109207X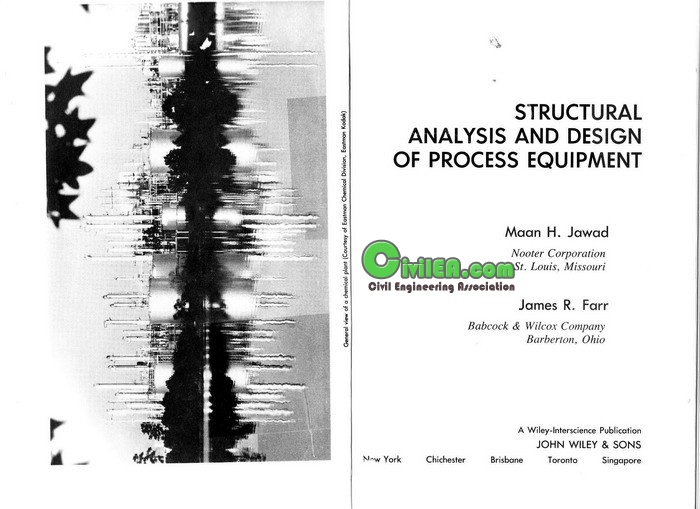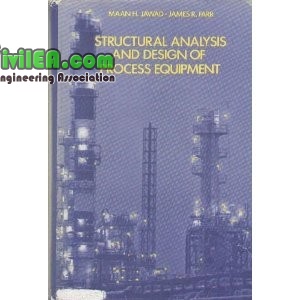 Structural Analysis And Design of Process Equipment is the most practical,up-to-date source of information on the analysis and design of process equipment yet published. It provides practicing engineers with clear guidance to the latest ASME Boiler and Vessel Code and offers advanced engineering students a concise introduction to the basic equations and rules used in the design of process vessels and components. Each chapter is written in the working terminology used in the industry of the vessel or component discussed,and can be read in any sequence for easy application and quick reference. The material is organized infour main sections: * a general introduction to the "tools of the trade"—giving a complete history of pressure vessels and various applicable codes from around the world. * an outline of the basic theory of plates and shells—supplying information helpful in analyzing complicated structures that are beyond the scope of elementary design. * detailed analysis and design of components—defining procedures for designing vessel supports,and illustrating the evaluation of stress due to wind and earthquake loads. * coverage of design and analysis of specialized equipment —offering the reader background on tubesheet design in heat transfer equipment as established by Tubular Exchangers Manufacturers Association. The two concluding sections of the book provide a comprehensive analysis of components such as cylindrical shells, heads, layered vessels, and rectangular reactors, as outlined in the ASME Boiler Pressure Vessel Code. (continued from front flap) K This practical guide also includes a complete introduction to pressure vessel analysis. It gives engineers as well as authorized inspectors the necessary background information to verify the ASME design of pressure vessels installed in various locations and jurisdictions.

***************************************
Content of this section is hidden, You must be registered and activate your account to see this content. See this link to read how you can remove this limitation:

http://forum.civilea.com/thread-27464.html
***************************************
The expert doesn't think, the expert knows.