Maintenance Manual
Author:

WSDOT

|

Size:

3.89 MB

|

Format:

PDF

|

Publisher:

WSDOT

|

Year:

2010

|

pages:

184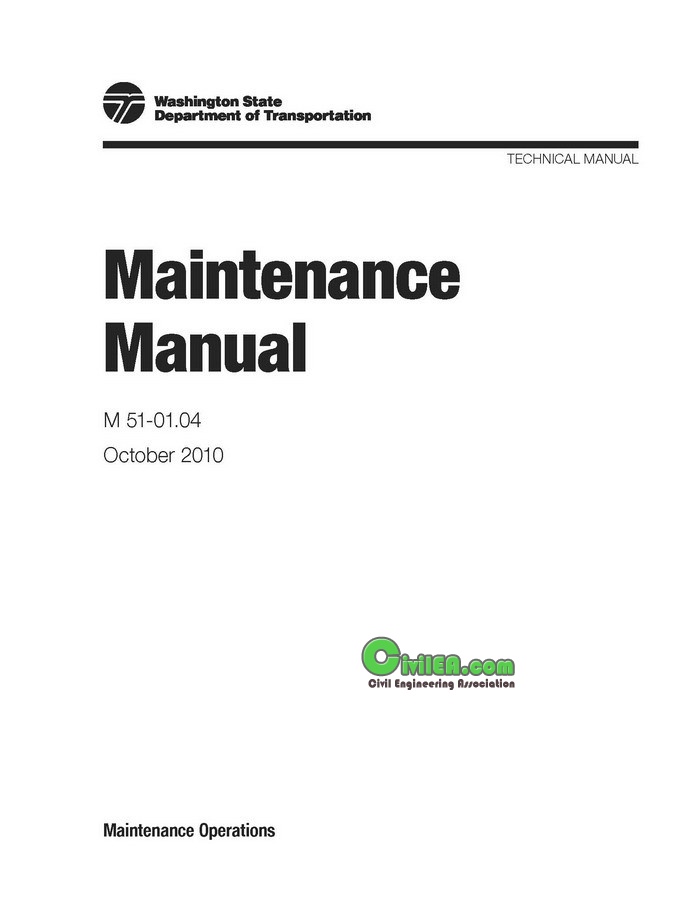 The purpose of this Maintenance Manual is to provide Maintenance personnel with guidance on how to conduct a wide variety of activities performed within the Maintenance Programs. The focus is on types of equipment, materials, techniques, and other information needed to properly carry out basic maintenance activities such as patching a pothole or removing snow from a roadway. Al though this guidance does not establish absolute standards, it helps to promote uniform operating procedures and per for mance guidelines. Highway mainte nance is carried out in a dynamic environment where varying factors can lead to different solutions to maintenance problems. Maintenance and Operations personnel need flexibility to match the appropriate solutions to different conditions. The Maintenance Manual is one of many resources that are available for trained maintenance personnel to utilize in applying their profession al judgment to their daily work.

Code:
***************************************
Content of this section is hidden, You must be registered and activate your account to see this content. See this link to read how you can remove this limitation:

http://forum.civilea.com/thread-27464.html
***************************************
The expert doesn't think, the expert knows.