Bridge over "Rio Negro - Brazil" [Black River] - PRESENTATION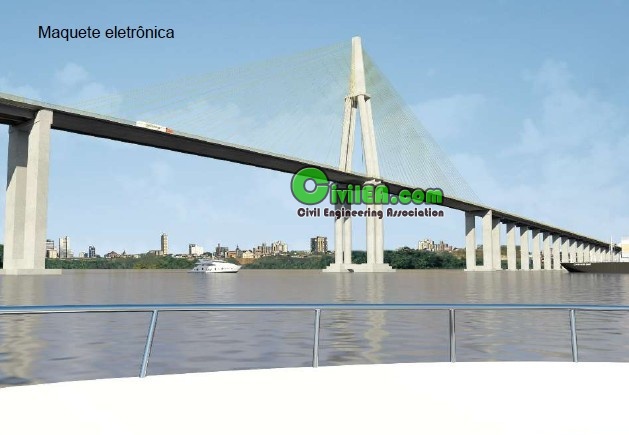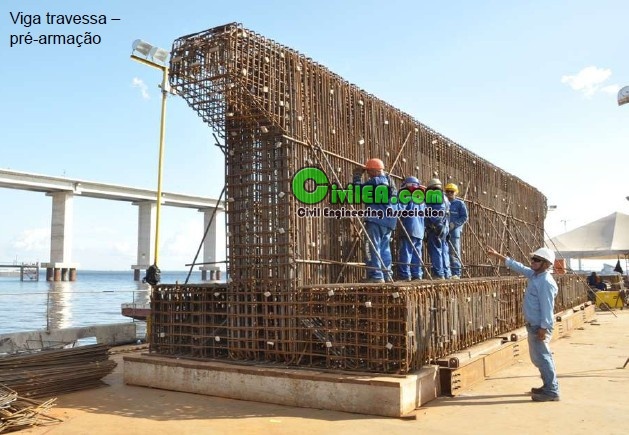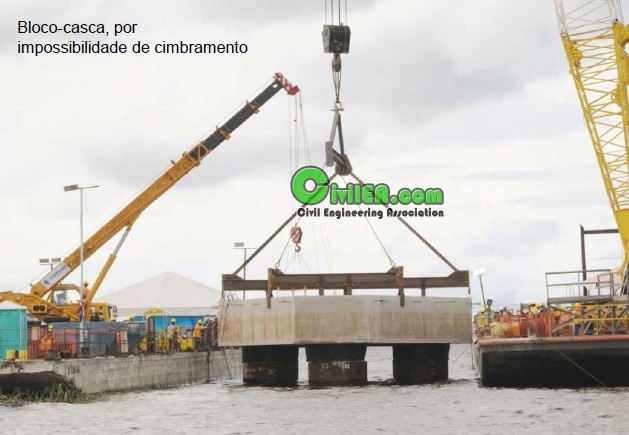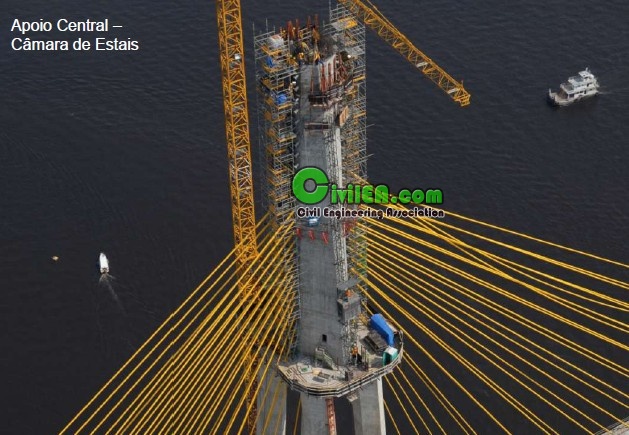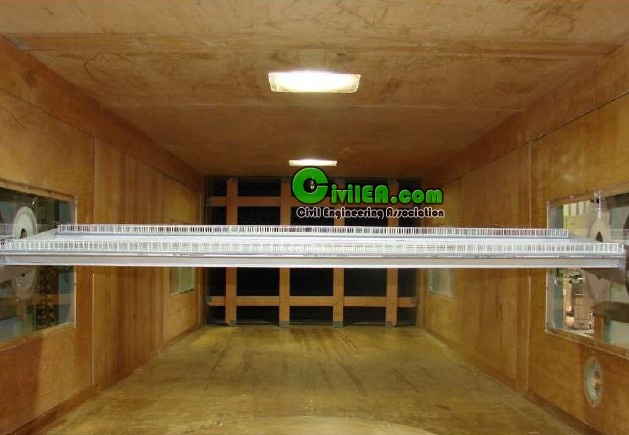 This is as Power Point presentation (119 slides) about the design and construction of an important Bridge in the North of Brazil (Amazon forest).
Instead of the text are in Portuguese (Brazilian Portuguese), this presentation is well illustrated and says itself!
Stayed Bridge over the Rio Negro is a project of the Amazon State Government and will induce a series of interventions in the Metropolitan Southern Region of Manaus city. (Amazon forest have important cities, not just trees!)
Some technical specifications:
- Bridge total length: 3,595 m;
- Number of gaps - 73 bays;
- Stayed extension stretch - two spans of 200 m;
- Extension of current portion (not stayed) - 3,195 m;
- Stayed stretch width - 22.60 m;
- Width currents in the passages - 20.70 m;
- Height of central bays - 55 m above the elevation +30 m;
- Height of mast - 103.3 m above the board;
- Total precast beams - 213 unit;
- Total number of bored piles - 246 unit.
- Concrete total volume - 160,395 m³
- Amount of steel - 20. 025 ton

Code:
***************************************
Content of this section is hidden, You must be registered and activate your account to see this content. See this link to read how you can remove this limitation:

http://forum.civilea.com/thread-27464.html
***************************************