Guidelines for Dowel Alignment in Concrete Pavements
Author:

Lev Khazanovich, Kyle Hoegh, Mark Snyder

|

Size:

3.94 MB

|

Format:

PDF

|

Publisher:

TRB

|

Year:

2009

|

pages:

59

|

ISBN:

9780309117852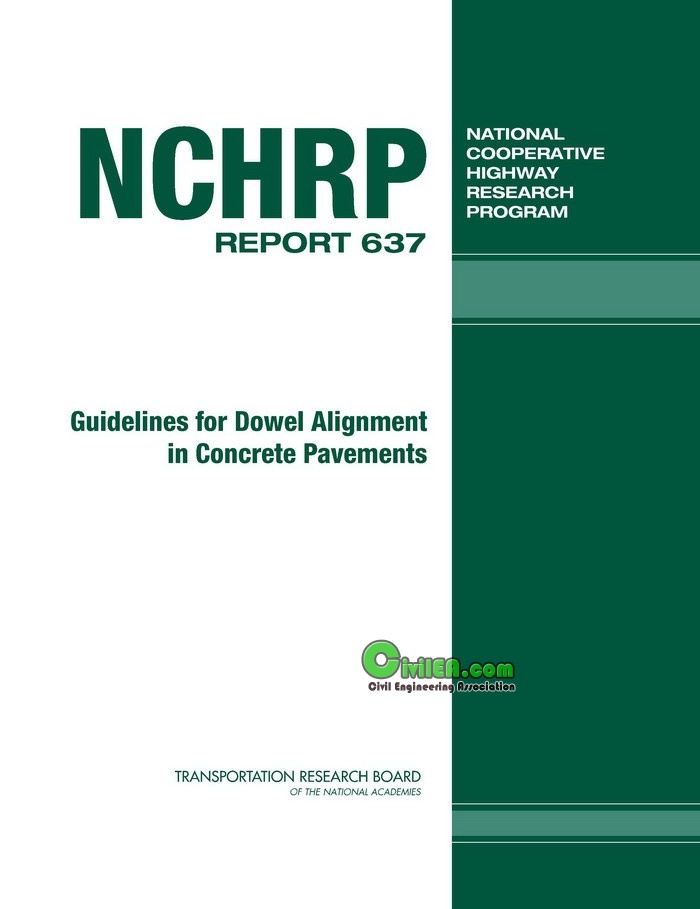 Dowels are used in jointed portland cement concrete (PCC) pavements to provide load transfer, reduce faulting, and improve performance. These dowels are placed either manually before concrete placement or during construction by automatic dowel bar inserters to expedite construction and reduce cost. Inspection of pavements in several states revealed that misalignment of dowels generally occurs regardless of the placement method. These inspections also revealed that slab cracking and other forms of distress may not always occur as a result of such misalignment. However, limited research has been performed to determine the extent of dowel misalignment in pavement construction and its effect on performance. This report presents the research conducted under NCHRP Project 10-69 to address the issues associated with dowel alignment and develop approaches for estimating the effects of different levels and types of misalignment on performance, thus improving the analysis and design of concrete pavements. The objective of this research is to develop guidelines for dowel alignment in concrete pavements. The research addresses all forms and combinations of dowel misalignment (i.e., vertical and lateral skew and displacement).

Code:
***************************************
Content of this section is hidden, You must be registered and activate your account to see this content. See this link to read how you can remove this limitation:

http://forum.civilea.com/thread-27464.html
***************************************
The expert doesn't think, the expert knows.