Freeze-Thaw Resistance of Concrete With Marginal Air Content
Author:

Jussara Tanesi and Richard Meininger

|

Size:

2.02 MB

|

Format:

PDF

|

Publisher:

FHWA

|

Year:

2006

|

pages:

96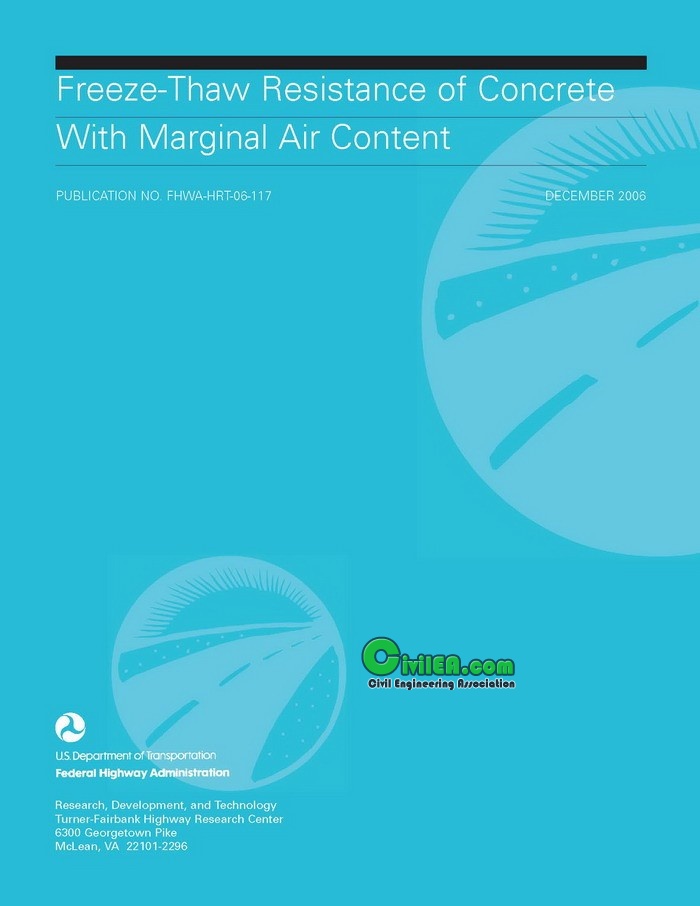 Freeze-thaw resistance is a key durability factor for concrete pavements. Recommendations for the air void system parameters are normally: 6 ± 1 percent total air, and spacing factor less than 0.20 millimeters. However, it was observed that some concretes that did not possess these commonly accepted thresholds presented good freeze-thaw resistance in laboratory studies. This study evaluated the freeze-thaw resistance of several "marginal" air void mixes, with two different types of air-entraining admixtures (AEA)—a Vinsol resin and a synthetic admixture. This study used rapid cycles of freezing and thawing in plain water, in the absence of deicing salts. For the specific materials and concrete mixture proportions used in this project, the marginal air mixes (concretes with fresh air contents of 3.5 percent or higher) presented an adequate freeze-thaw performance when Vinsol resin based air-entraining admixture was used. The synthetic admixture used in this study did not show the same good performance as the Vinsol resin admixture.

Code:
***************************************
Content of this section is hidden, You must be registered and activate your account to see this content. See this link to read how you can remove this limitation:

http://forum.civilea.com/thread-27464.html
***************************************
The expert doesn't think, the expert knows.