Chinese workers build 15-story hotel in just six days - ARK HOTEL

A construction crew in the south-central Chinese city of Changsha has completed a 15-story hotel in just six days. If nothing else, this remarkable achievement will stoke further complaints from American economic pundits that China's economy is far more accomplished than ours in tending to such basics as construction.
The work crew erected the hotel -- a soundproofed, thermal-insulated structure reportedly built to withstand a magnitude 9 earthquake -- with all prefabricated materials. In other words, a crew of off-site factory workers built the sections, and their on-site counterparts arranged them on the foundation for the Ark project. Despite the frenetic pace of construction, no workers were injured -- and thanks to the prefab nature of the process, the builders wasted very few construction materials.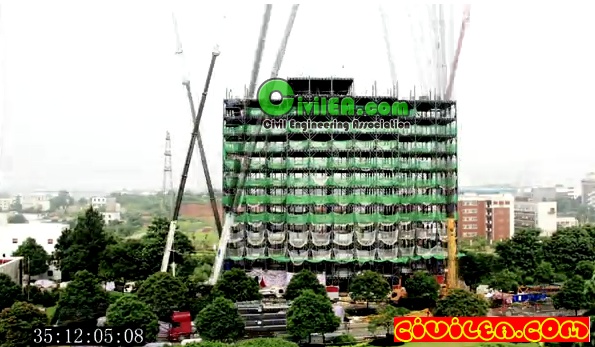 Code:
***************************************
Content of this section is hidden, You must be registered and activate your account to see this content. See this link to read how you can remove this limitation:

http://forum.civilea.com/thread-27464.html
***************************************