Structural Analysis and Design of Tall Buildings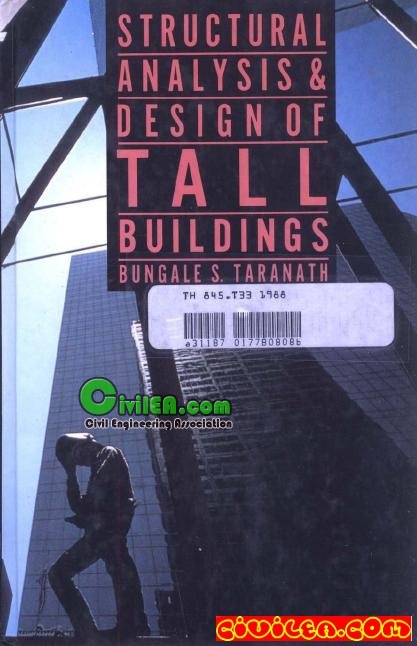 Bungale Taranath (Author)
Product Details
* Hardcover: 672 pages
* Publisher: Mcgraw-Hill (Tx) (July 1988)
* Language: English
* ISBN-10: 0070628785
* ISBN-13: 978-0070628786
Synopsis:
On the design and construction of tall buildings. Taranath emphasizes the stresses unique to such structures--chiefly lateral wind and seismic forces--and lateral bracing systems, such as rigid, semirigid, braced frame, staggered truss, belt and outrigger truss, and tube and cellular structure. Covers wind tunnel testing

***************************************
Content of this section is hidden, You must be registered and activate your account to see this content. See this link to read how you can remove this limitation:

http://forum.civilea.com/thread-27464.html
***************************************
Uploaded: NOV/07/2010, File Size: 24.87 MB
If you like this book, CivilEAs' staff strongly suggest you to buy it! Support the authors!
---
Moderator note:
The original thread (by toa011) mysteriously disappeared - we don't know what went wrong. It is just impossible to find it in the forum, so I've created (this) new thread and I'd like to ask toa011 and kowheng to renew their posts with the links to the book.

Best regards
Grunf
---
If any posted material in CivilEA is useful to you, please buy it. Support the authors/developers. By any means you may not use the posted material in CivilEA to make money! Use it only for evaluation!