Dear friends.
Forgive me for what I've created a link with the virus in my previous one post. I did not pay attention to the fact that I have disabled the antivirus.
Below is really safe program PDF Password Remover 3.1

The PDF Password Remover can be used to decrypt protected Adobe Acrobat PDF files, which have owner password set, preventing the file from editing (changing), printing, selecting text and graphics (and copying them into the Clipboard), or adding/changing annotations and form fields. Decryption is being done instantly. Decrypted file can be opened in any PDF viewer (e.g. Adobe Acrobat Reader) without any restrictions.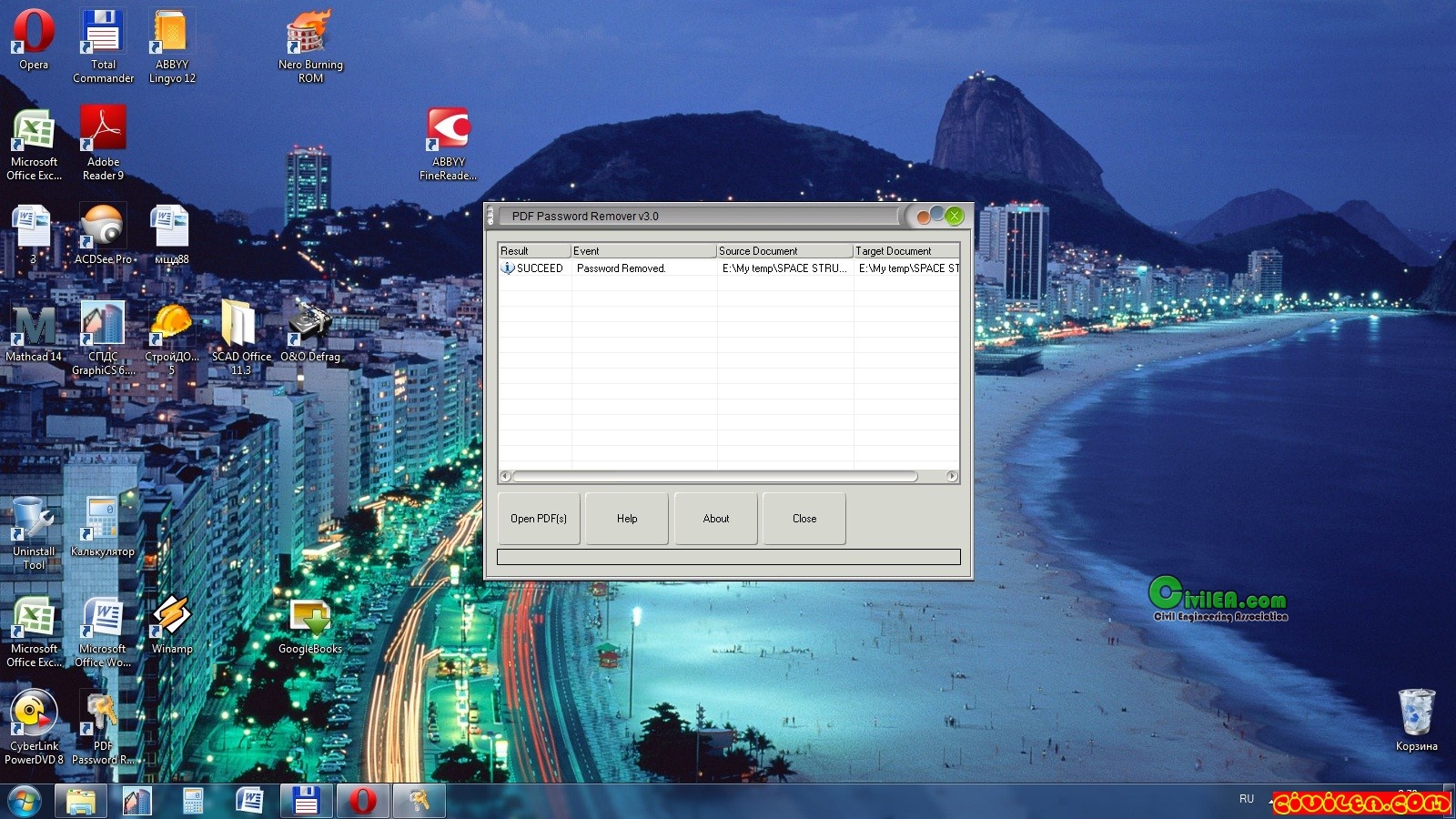 Code:
***************************************
Content of this section is hidden, You must be registered and activate your account to see this content. See this link to read how you can remove this limitation:

http://forum.civilea.com/thread-27464.html
***************************************

Code:
***************************************
Content of this section is hidden, You must be registered and activate your account to see this content. See this link to read how you can remove this limitation:

http://forum.civilea.com/thread-27464.html
***************************************