09-29-2010, 09:00 AM (This post was last modified: 10-05-2010, 07:18 AM by RANA WASEEM. Edit Reason: )
Here is my new sheet for seismic base shear and drift calculations. It is integrated with Visual Basic.
Please enable macro when asked after opening this sheet.
Sheet name is CB (coolest bliss) Seis Ver 1.0 dedicated to CIVILEA...
Its freeware and you can distribute without my permissions. This is for educational purposes only and not for commercial and I am not responsible for any reactions due to its use. If you like my contribution press THANKS.
1) This sheet is not protected for users of CIVILEA so that they can learn the formulas used and also VB coding. but take care not to delete the formula cells.
2) Put your values in white cells
3) This sheet has a button for printing front page summary and then building data on A4. so no need to adjust anything if you want to print on A4.
4) This sheet support both units SI and IMPERIAL. just click on the relevant units buttons before starting your work.
5) Calculations are based on UBC-97 code.
6) You have to put the delta s (Design Seismic Forces Displacement) values to complete drift calculations.
if you find any error or suggestions please do not hesitate to contact me.
here is a snap shot of a simple 5 storey building print our report which can be generated by this sheet...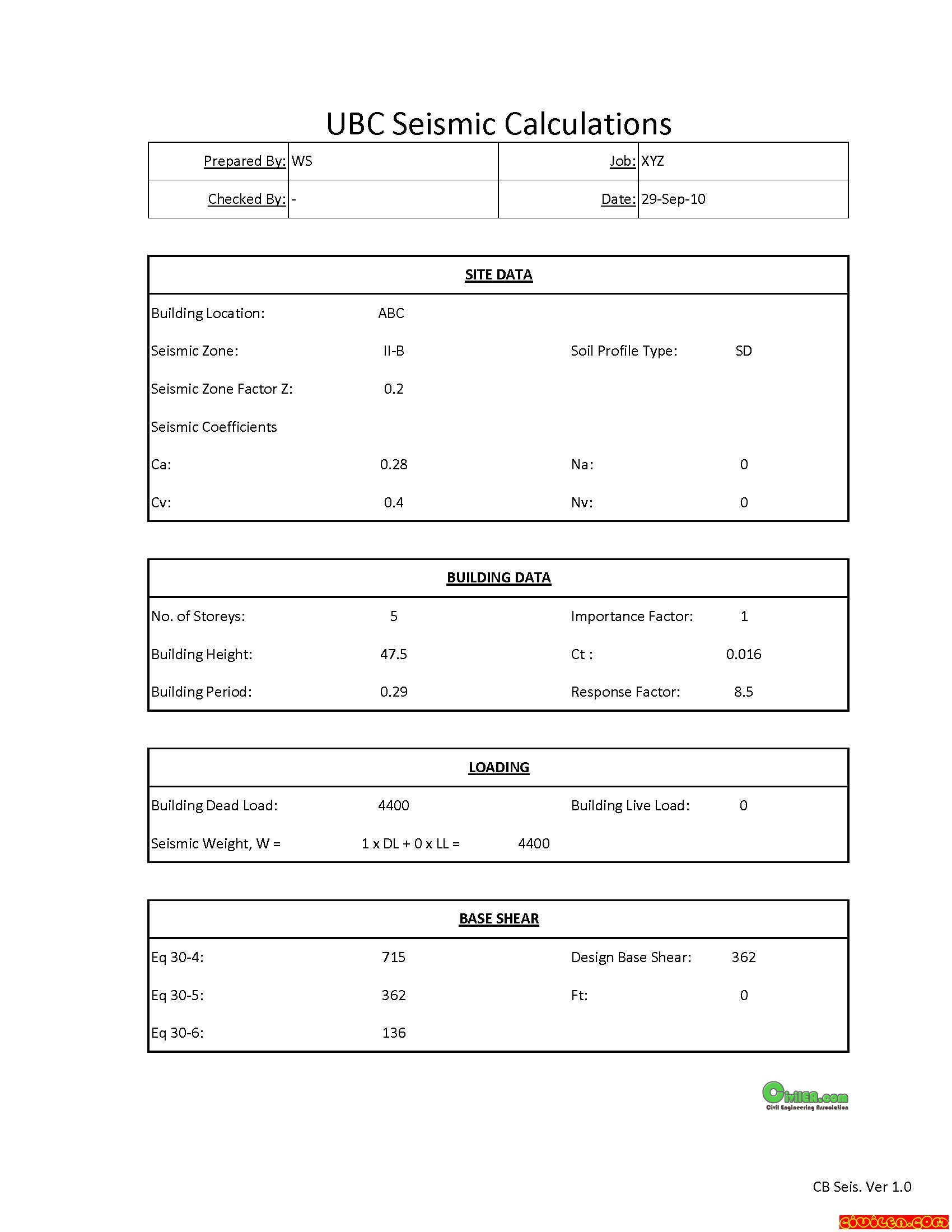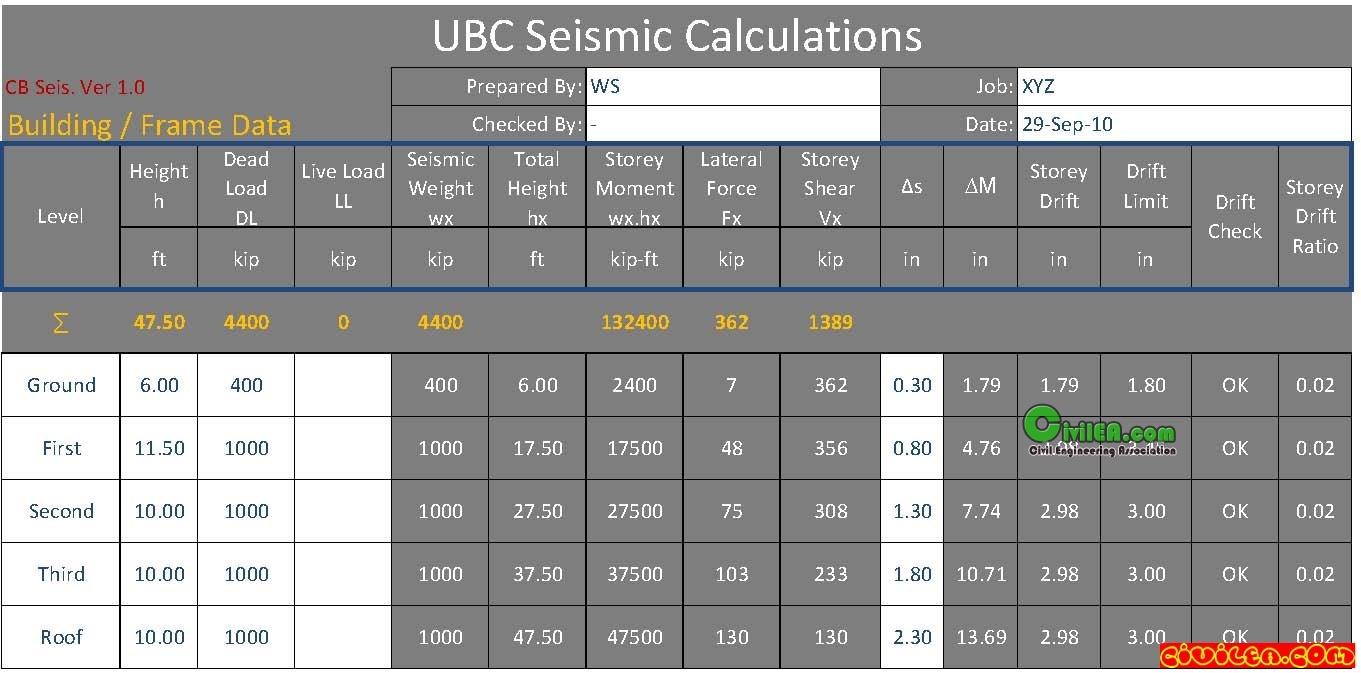 WS