Dear members,
I really need a help. I have thousand files of RUAUMOKO's output data in text format that arranged neatly in folders with sequences numbers of file naming. Each file is containing the data that I must collect as shown inside the red lines in the following picture: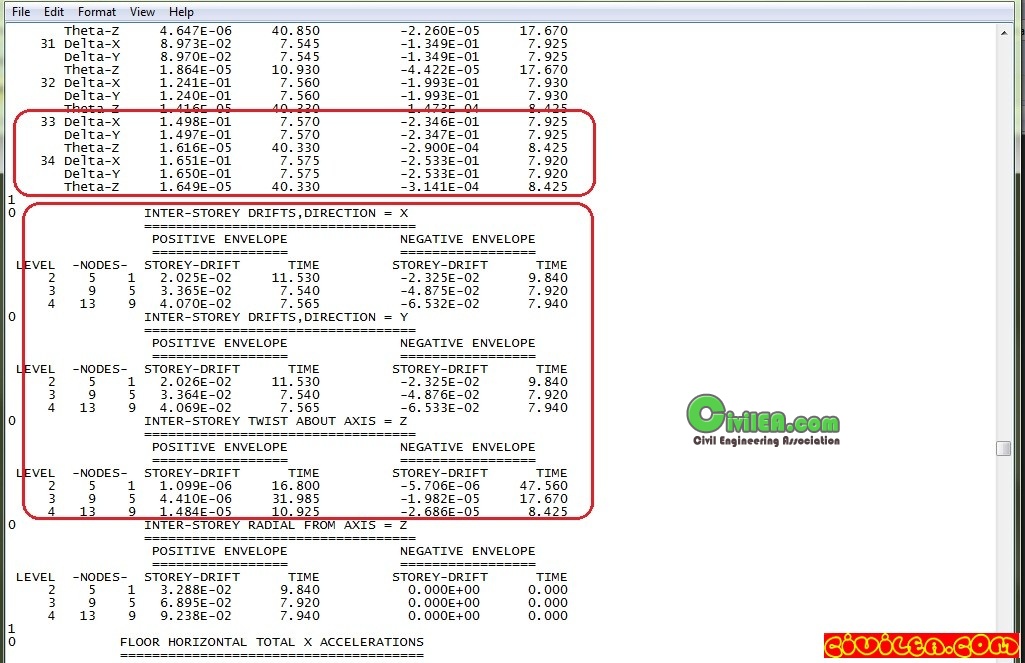 Is there anyone here had a program to tackle this problem?
Your help would be highly appreciated.
best regards.
.