I wonder why there is an option of inserting hyperlink in creating thread or reply if it is being regulated. I was given warning by using this option instead of using transparent link.
I suggest to delete this option so that others will not be confused in using this alternative to provide link information.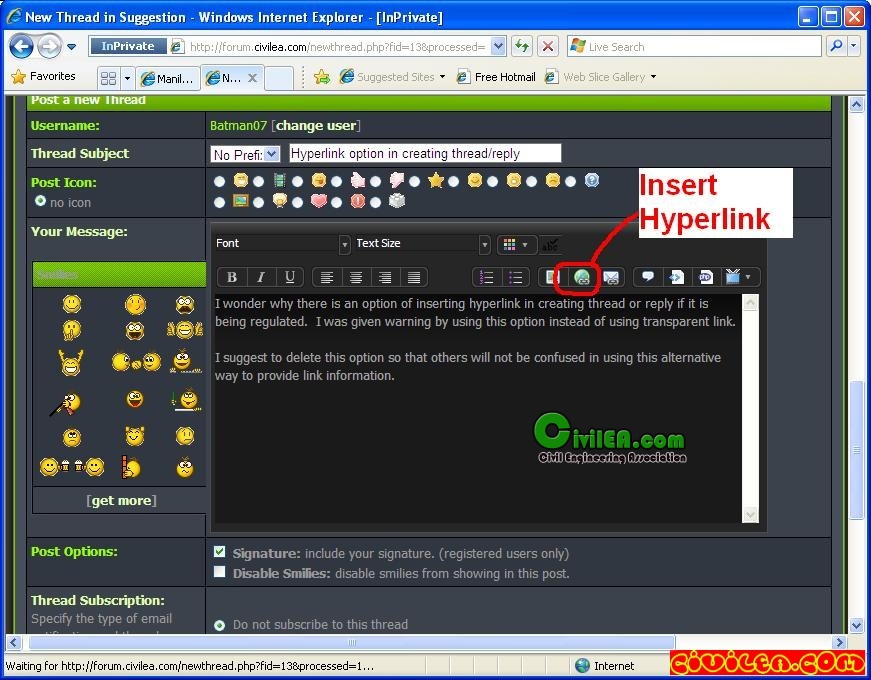 "If I had eight hours to chop down a tree, I'd spend six sharpening my ax. "
- A. Lincoln