Engineering Structures (July 2010)
Learning from Structural Failure (special issue)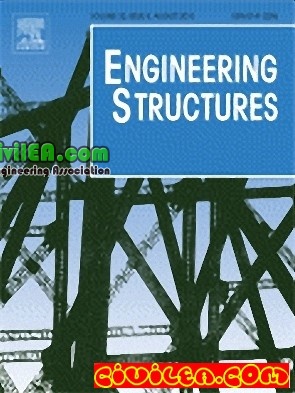 Editorial
The study of actual structural failures has become a useful tool for both structural engineers and students, as shown by the ever-growing number of books and articles published and the conferences dedicated to the subject.
Much can be learned from failures that can later be applied to improvements in the field of structural design in the form of new theories, concepts, structural details, etc. One of the most famous examples is, of course, the effect of the collapse of the Tacoma Bridge on the subsequent design of suspension bridges.
The title of this special issue of Engineering Structures is Learning from Structural Failures. It has been compiled from the work of the guest editors in recent years, both from their teaching experience as university lecturers and from their professional work as structural engineers, and contains articles on a series of real cases. Each of the articles is designed to clarify to the reader the cause of the failure and is subjected to a detailed analysis by the authors using the most appropriate tools for each case.
Contents
#1
"A study of the collapse of a WWII communications antenna using numerical simulations based on design of experiments by FEM", J.J. del Coz Diaz, P.J. Garcia Nieto, A. Lozano Martinez-Luengas, J.L. Suarez Sierra
#2
"Evaluation study on structural fault of a Renaissance Italian palace", Michele Betti, Gianni Bartoli, Maurizio Orlando
#3
"Case study: Damage of an RC building after a landslide?inspection, analysis and retrofitting", P. Tiago, E. Julio
#4
"Deep trench, landslide and effects on the foundations of a residential building: A case study", A. Brencich
#5
"Forensic diagnosis of a shield tunnel failure", Wei F. Lee, Kenji Ishihara
#6
"Failure of concrete T-beam and box-girder highway bridges subjected to cyclic loading from traffic", Kent K. Sasaki, Terry Paret, Juan C. Araiza, Peder Hals
#7
"Durability problem of RC structures in Tuzla industrial zone ? Two case studies", Radomir Foli, Damir Zenunovi
#8
"Transverse vibrations in existing railway bridges under resonant conditions: Single-track versus double-track configurations", M.D. Martinez-Rodrigo, J. Lavado, P. Museros
#9
"Case study: Analytical investigation on the failure of a two-story RC building damaged during the 2007 Pisco-Chincha earthquake", Oh-Sung Kwon, Eungsoo Kim
#10
"An evaluation of effective design parameters on earthquake performance of RC buildings using neural networks", M. Hakan Arslan
#11
"Structural performance of the historic and modern buildings of the University of L'Aquila during the seismic events of April 2009", A.M. Ceci, A. Contento, L. Fanale, D. Galeota, V. Gattulli, M. Lepidi, F. Potenza
#12
"Collapse modelling analysis of a precast soft storey building in Australia, Ari Wibowo, John L. Wilson, Nelson T.K. Lam, Emad F. Gad
#13
"Earthquake-induced poundings of a seismically isolated building with adjacent structures", Panayiotis C. Polycarpou, Petros Komodromos
#14
"Failure literacy in structural engineering", Norbert Delatte

***************************************
Content of this section is hidden, You must be registered and activate your account to see this content. See this link to read how you can remove this limitation:

http://forum.civilea.com/thread-27464.html
***************************************

***************************************
Content of this section is hidden, You must be registered and activate your account to see this content. See this link to read how you can remove this limitation:

http://forum.civilea.com/thread-27464.html
***************************************