10-28-2009, 05:17 AM (This post was last modified: 10-28-2009, 05:32 AM by robertsas. Edit Reason: )
PRIVATE MESSAGES ACTIVATION
info:
Step by step of PRIVATE MESSAGES ACTIVATION :
screenshots:
1.Click "USER CP" on your left - top (below your name).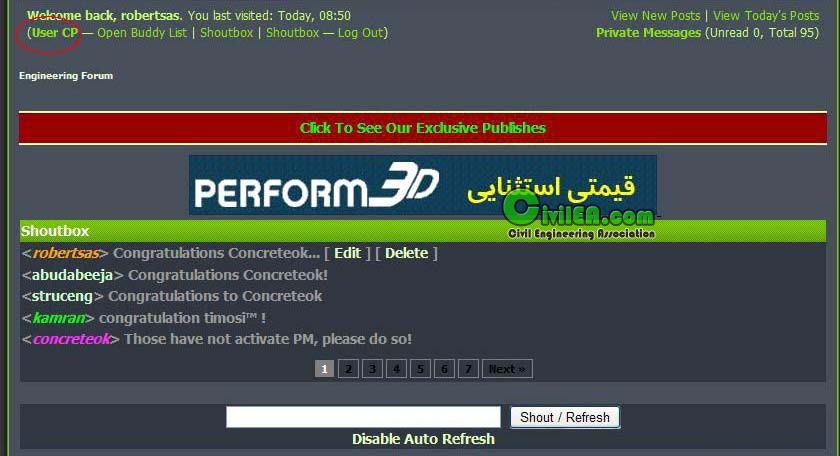 2.Click "Edit Options"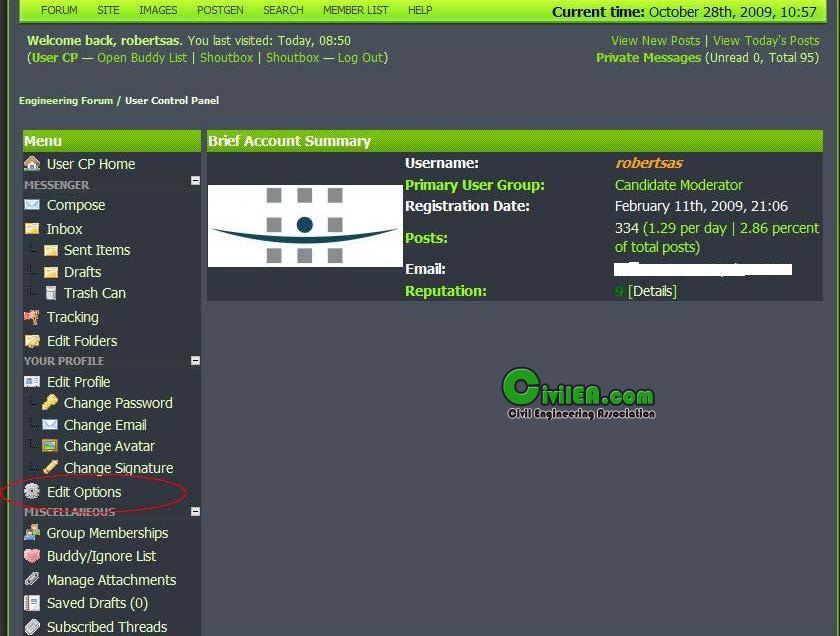 3.Check box No. 1 , 3 and 4 on "Messaging and Notification" box to activation yor PM, ..(see my own edit option)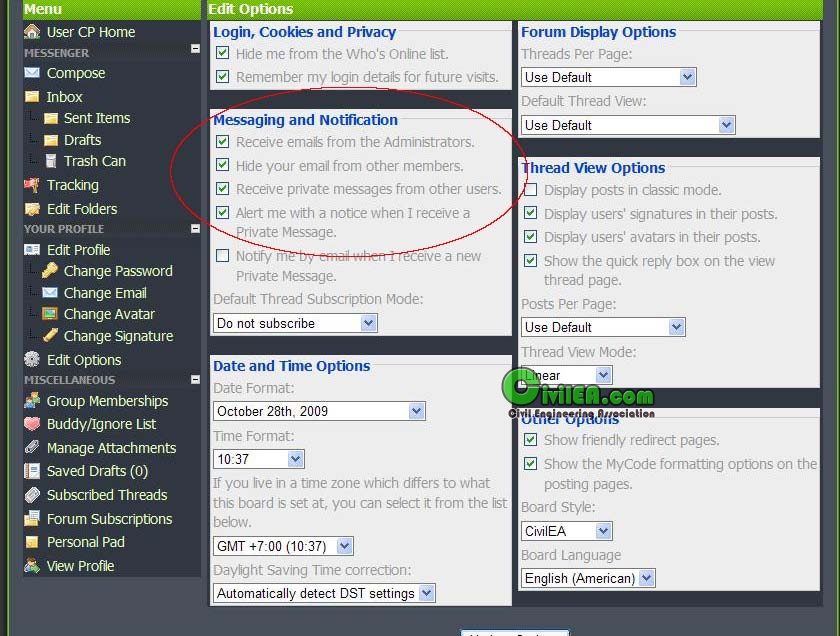 keep good work and keep activate in this forum.
Regards,
Robert Sasmita