Structural Engineering Analysis and Design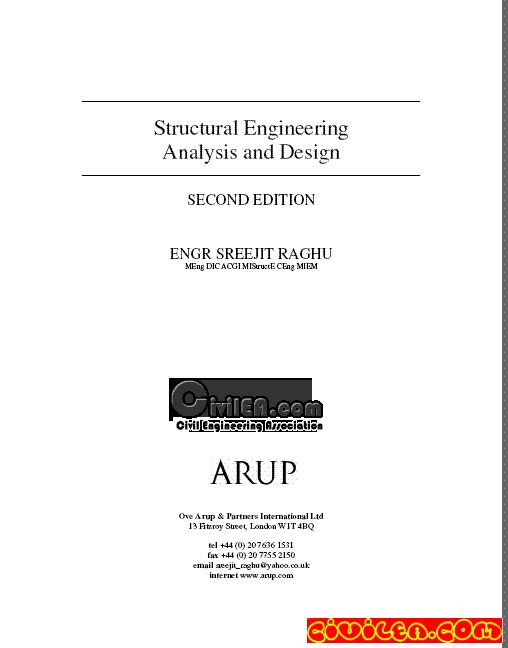 This paper serves as a guide to performing effective static and dynamic structural analyses with MSC.NASTRAN
in particular, although the concepts described herein are also equally applicable to other analysis codes.
A disbeliever wonders if the answer provided by a finite element analysis is correct. The question is not whether
the correct answer has been obtained, but rather if the correct question was asked, for the answer will always be
correct.
As a general information this source is talking about the different static and dynamic analysis methods.
Total # of pages:1354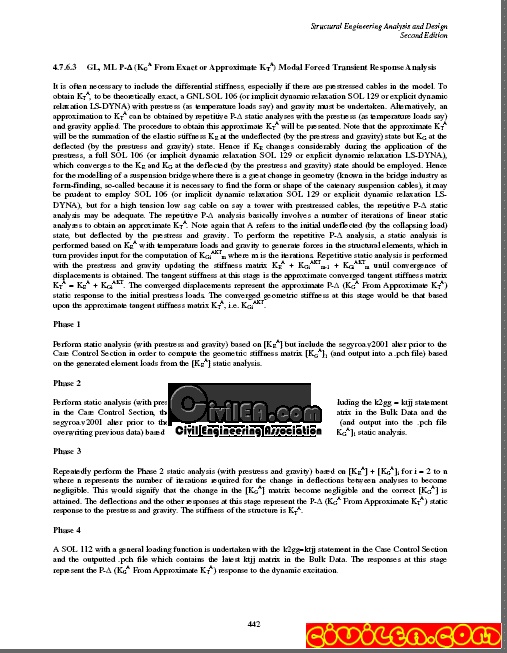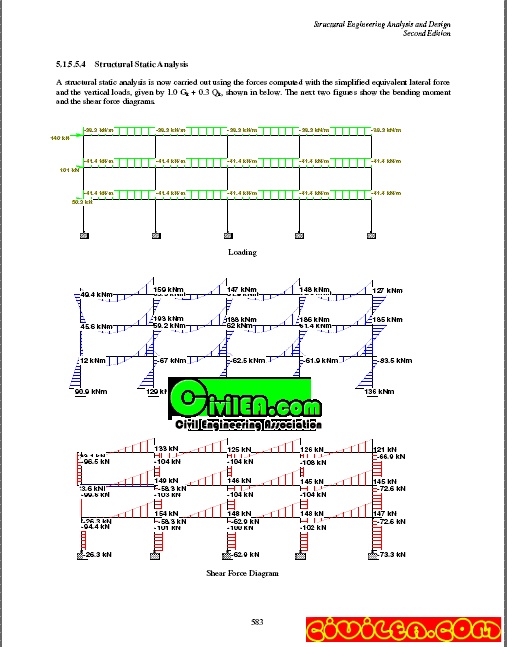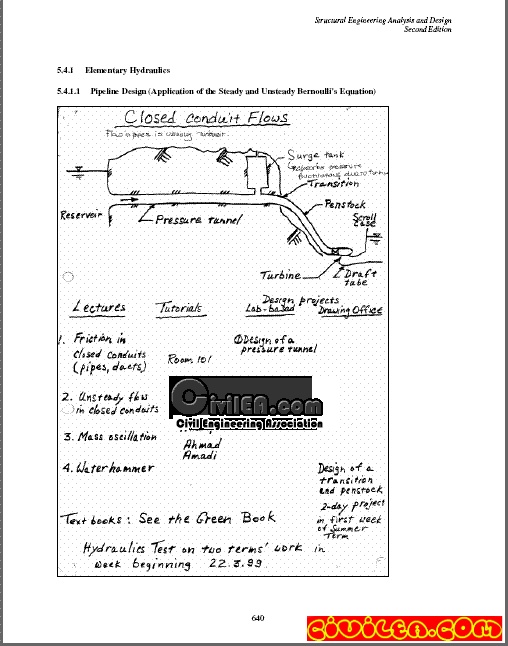 Code:
***************************************
Content of this section is hidden, You must be registered and activate your account to see this content. See this link to read how you can remove this limitation:

http://forum.civilea.com/thread-27464.html
***************************************
Imagine then the design possibilities when experiential intuition marries unfathomable
precision and numerical accuracy.-------->Bungale S. Taranath.