The Structure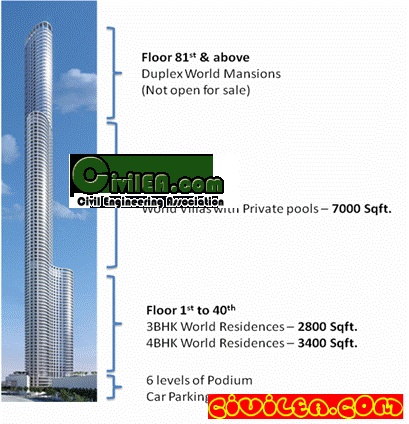 Typical floor plan for 1st to 40th Floor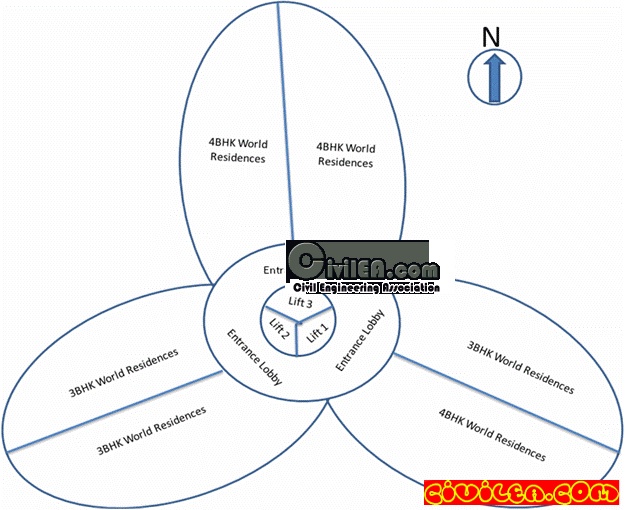 Tentative Floor plan for 1st to 40th Floor (3 & 4 BHK Wing)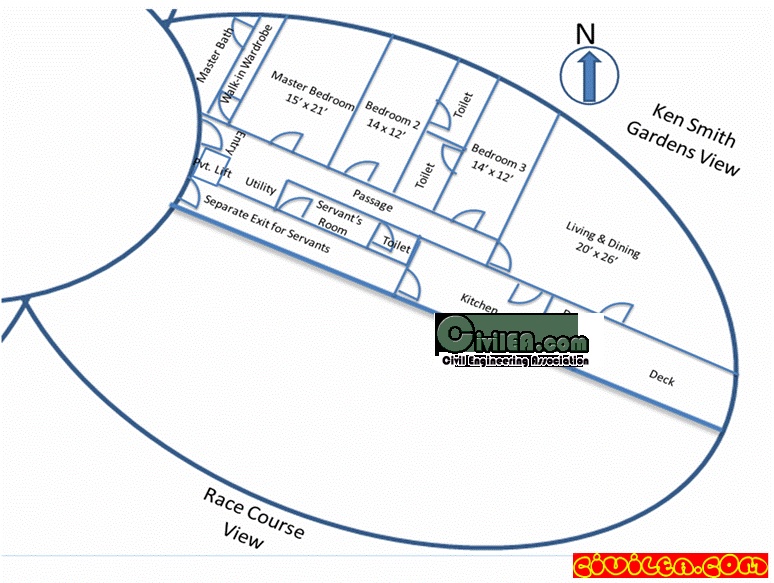 The Flat layout of 4 BHK would be similar to 3 BHK only one room would be added and some differences in the dimensions.

The above information is according to the description by the Sales Manager and a bit of imagination, as none of the plans were shown at this pre-launch stage, only some dimensions were disclosed, therefore it may vary a bit from the actual.

It was told that as it is only pre-launch, so only after giving a cheque of Booking amount, a glimpse of the floor plans would be shown but it will not be given.

Pricing Details

Base Rate Rs. 23,000 psf (3 BHK)
Rs. 22,500 psf (4BHK)
Rs. 30,303 psf (Villas)

Floor Rise Rs. 180 per floor (from 7th floor for 3BHK & 4BHK)
(from 42nd floor for Villas)

Car Parking Rs. 12.6 Lac per car parking
(2 CPs compulsory for 3 BHK)
(3 CPs compulsory for 4BHK & Villas)

Maintenance Rs. 12 psf per month

Total Cost Rs. 7.11 Cr (For a 3BHK at 10th level)
Rs. 8.25 Cr (For a 4BHK at 10th level)
Rs. 21.97 Cr (For a Villa at 44th level)

Payment Schedule

Booking Amount Rs. 18 Lac (3 BHK & 4 BHK)
Rs. 36 Lac (Villa)

After 27 days 10% of the Agreement Value – Booking Amount

After 18 more days 9.9% of the Agreement Value

Other installments will be due as per the progression of work.
It would take around 5 years in completion of the project.

The above prices are valid only till 17th June and it would be increased to about 20% after that.

LODHA'S World One, Lower Parel