View all most popular documents formats by one program. STDU Viewer is a document viewer for multiple file formats. The goal of this software is to replace the multiple document viewers with a single simple application. STDU Viewer supports TXT, TIFF,
PDF, DjVu
, Comic Book Archive (CBR or CBZ), XPS documents format. This is most popular formats for scientific and technical documentation.
This software is free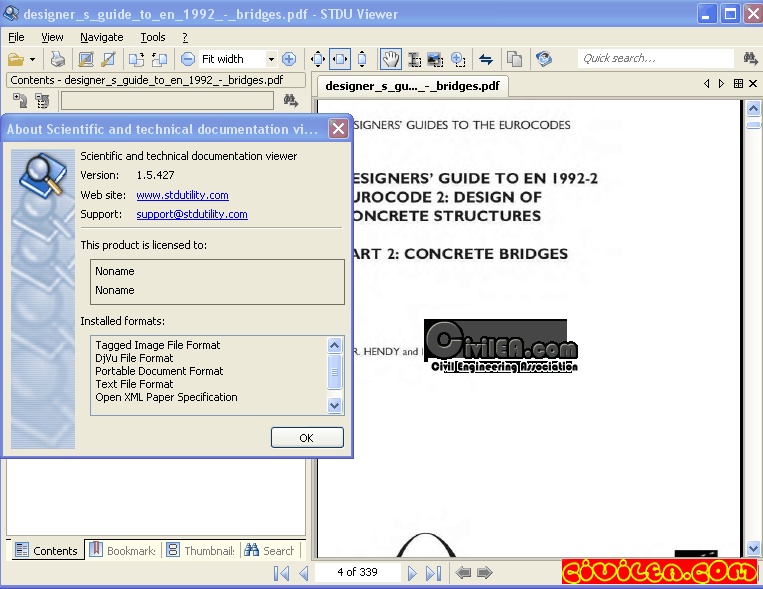 ***************************************
Content of this section is hidden, You must be registered and activate your account to see this content. See this link to read how you can remove this limitation:

http://forum.civilea.com/thread-27464.html
***************************************
1.Read the HELP and the Rules before posting.
2.Always post in the right thread.
3.Search before to prevent duplicates.
4.Use Preview Post to check.
5.THE BEST - Use the Post Generator.
6.Use the THANKS button.
7.Don't use REPLY if no need, use New Reply.


Chatting not allowed.