World's Furthest Leaning Tower

When it comes to leaning, Italy's Leaning Tower of Pisa can no longer claim to going the furthest.
That honor goes to the Capital Gate building in Abu Dhabi, which was recently certified as being the "World's Furthest Leaning Man-made Tower" by Guinness World Records, according to reports. The building leans at 18 degrees, which is nearly five times that of the Tower of Pisa, which leans at 4 degrees.
However, unlike the Tower of Pisa, the 35-story, 525-foot Capital Gate tower was built to lean 18 degrees westward. So, how did they do it? According to Abu Dhabi National Exhibitions Company, who developed the tower, the building's floor plates are stacked vertically until the 12th floor, after which point they are "staggered over each other by between 300mm to 1400mm." ADNEC says Capital Gate also features "the world's first known use of a 'pre-cambered' core, which contains more than 15,000 cubic meters of concrete reinforced with 10,000 tons of steel."
The building, which boasts on its website that it is "designed to provide no symmetry so it amazes inside and outside," is being touted as an iconic tower for the Emirates' capital, symbolizing the city's vision of the future. "Capital Gate is a landmark development for Abu Dhabi and with this recognition the tower takes its place among the world's great buildings. It is a signature building which speaks of the foresight of the emirate," ADNEC's Chairman Sheikh Sultan Bin Tahnoon Al Nahyan said in a statement.
The United Arab Emirates is no stranger to signature buildings, having unveiled the world's tallest skyscraper, the Burj Khalifa, in Dubai in January. The Capital Gate tower is scheduled to be completed later this year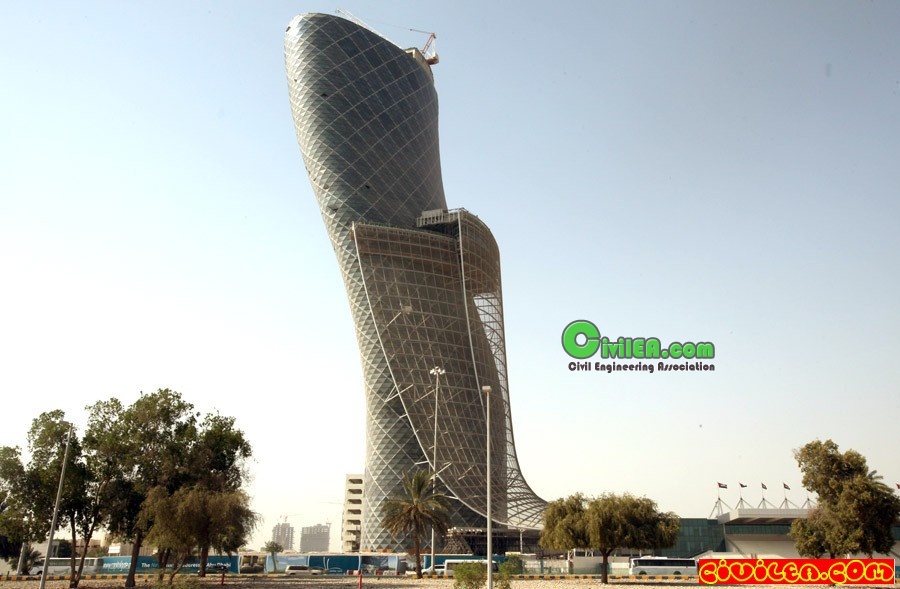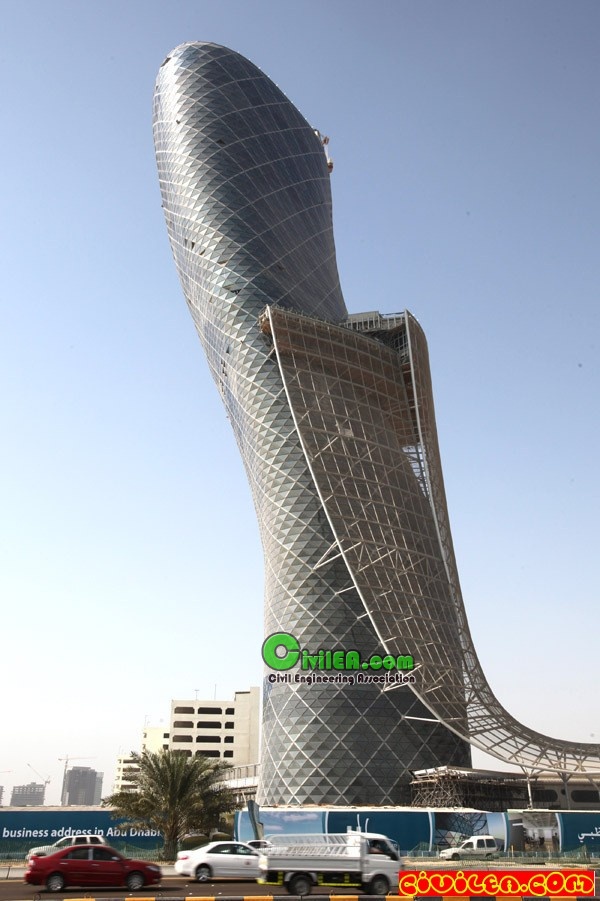 Proud Member of Best Civil Engineering Forum since May 2009