Final Report : Modulus of elasticity, creep and shrinkage of concrete

The Florida Department of Transportation (FDOT) is gratefully acknowledged for
providing the financial support for this study. The FDOT Materials Office provided the
additional testing equipment, materials and personnel needed for this investigation.
Sincere thanks go to the project manager, Mr. Michael Bergin for providing the technical
coordination and advices throughout the project. Sincere gratitudes are extended to the
FDOT Materials Office personnel, particularly to Mr. Charles Ishee for his valuable
technical advices and to Mr. Richard DeLorenzo for his long hours of supervision and
conductance of the laboratory tests in this study. Sincere thanks to Ms. Irene Scarso and
Ms. Candace Leggett for their editing and printing of this report.
Department of Civil & Coastal Engineering
College of Engineering
University of Florida
Gainesville, Florida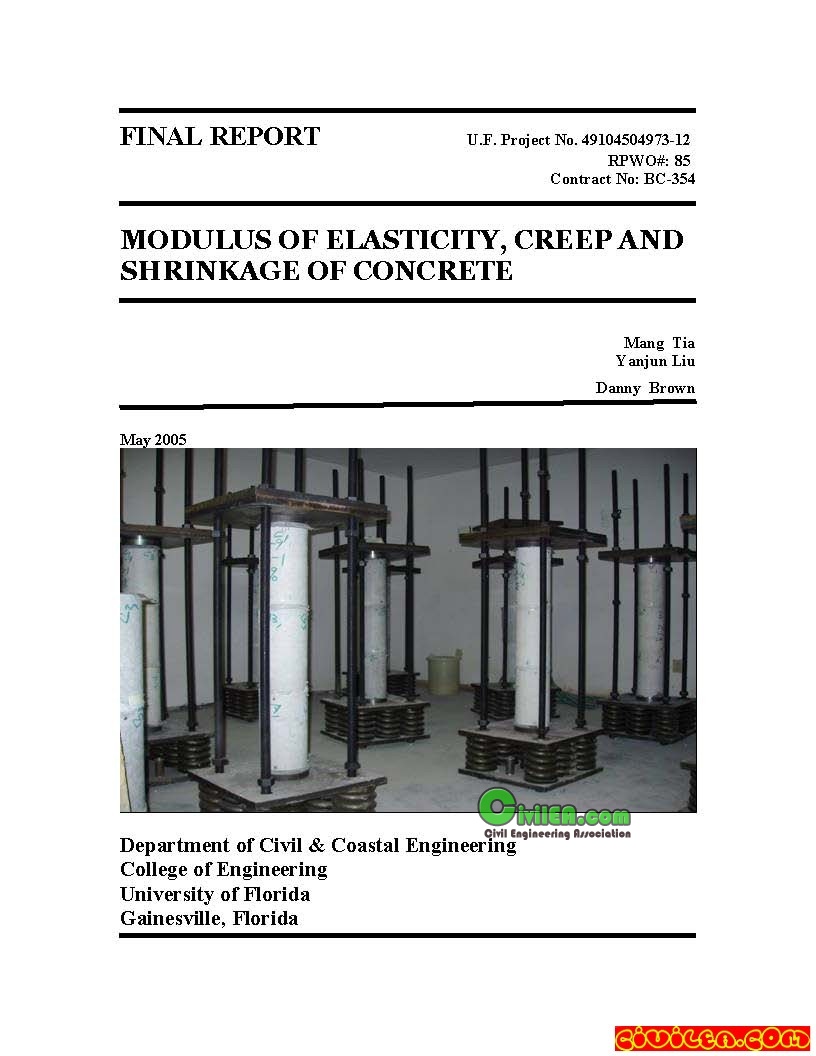 ***************************************
Content of this section is hidden, You must be registered and activate your account to see this content. See this link to read how you can remove this limitation:

http://forum.civilea.com/thread-27464.html
***************************************