Structural and Stress Analysis, Second Edition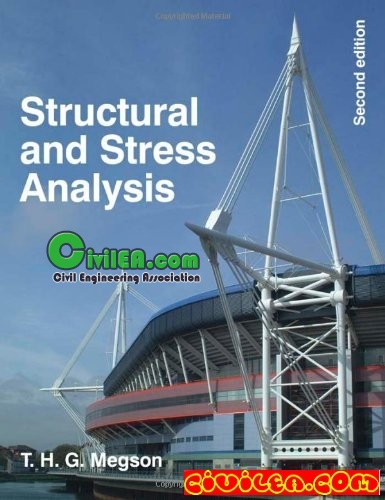 info:
Structural and Stress Analysis, Second Edition
By T. H. G. Megson
Publisher: Butterworth-Heinemann
Number Of Pages: 744
Publication Date: 2005-04-15
ISBN-10 / ASIN: 0750662212
ISBN-13 / EAN: 9780750662215
Structural analysis is the corner stone of civil engineering and all students must obtain a thorough understanding of the techniques available to analyse and predict stress in any structure.
The new edition of this popular textbook provides the student with a comprehensive introduction to all types of structural and stress analysis, starting from an explanation of the basic principles of statics, normal and shear force and bending moments and torsion. Building on the success of the first edition, new material on structural dynamics and finite element method has been included.
Download:
Code:
***************************************
Content of this section is hidden, You must be registered and activate your account to see this content. See this link to read how you can remove this limitation:

http://forum.civilea.com/thread-27464.html
***************************************