Microsoft Visual Studio 2010 Ultimate/Premium/Professional (x86) - DVD (English) MSDN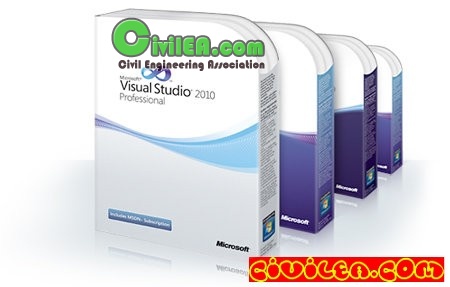 Microsoft Visual Studio 2010 Ultimate/Premium/Professional (x86) - DVD (English) MSDN
Ultimate: 2.27GB | Premium: 2.26GB | Professional: 2.18GB
Visual Studio 2010 is packed with new and enhanced features that simplify the entire development process from design to deployment. Customize your workspace with multiple monitor support. Create rich applications for SharePoint and the Web. Target multiple versions of the .NET Framework with the same tool. Eliminate the dreaded "no repro" problem with IntelliTrace. And much more.
Microsoft Visual Studio 2010 Ultimate is the comprehensive suite of application lifecycle management tools for teams to ensure quality results, from design to deployment. Whether you're creating new solutions or enhancing existing applications, Visual Studio 2010 Ultimate lets you bring your vision to life targeting an increasing number of platforms and technologies—including cloud and parallel computing.
Microsoft Visual Studio 2010 Premium is a complete toolset that simplifies application development for individuals or teams, allowing the delivery of scalable, high-quality applications. Whether writing code, building databases, testing, or debugging, you can increase your productivity using powerful tools that work the way you work.
Microsoft Visual Studio 2010 Professional is the essential tool for individuals performing basic development tasks. It simplifies the creation, debugging, and deployment of applications on a variety of platforms including SharePoint and the Cloud. Visual Studio 2010 Professional comes with integrated support for test-driven development, as well as debugging tools that help ensure high-quality solutions.

Code:
***************************************
Content of this section is hidden, You must be registered and activate your account to see this content. See this link to read how you can remove this limitation:

http://forum.civilea.com/thread-27464.html
***************************************