Dear all,
Does anybody have an example of composite steel-concrete girder/ beam designed in accordance to Eurocode 4 to share? I met with this kind of problem for the first time and I would just like to see the procedure of design and analysis.
It would be great if someone can share deck rib normal to the steel beam example.
And just one more question: What are the most common spans for that kind of girders (steel-concete)? Some reasons for specific spans (if there are any)?
If someone is willing to help and maybe to send me something via e-mail, please contact me firstly by PM and I'll share my e-mail address with you.
Specific problem described above: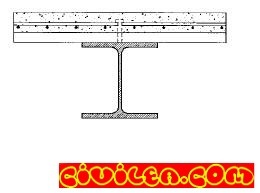 My best regards
G
If any posted material in CivilEA is useful to you, please buy it. Support the authors/developers. By any means you may not use the posted material in CivilEA to make money! Use it only for evaluation!