CSI SAP2000 v15.2.1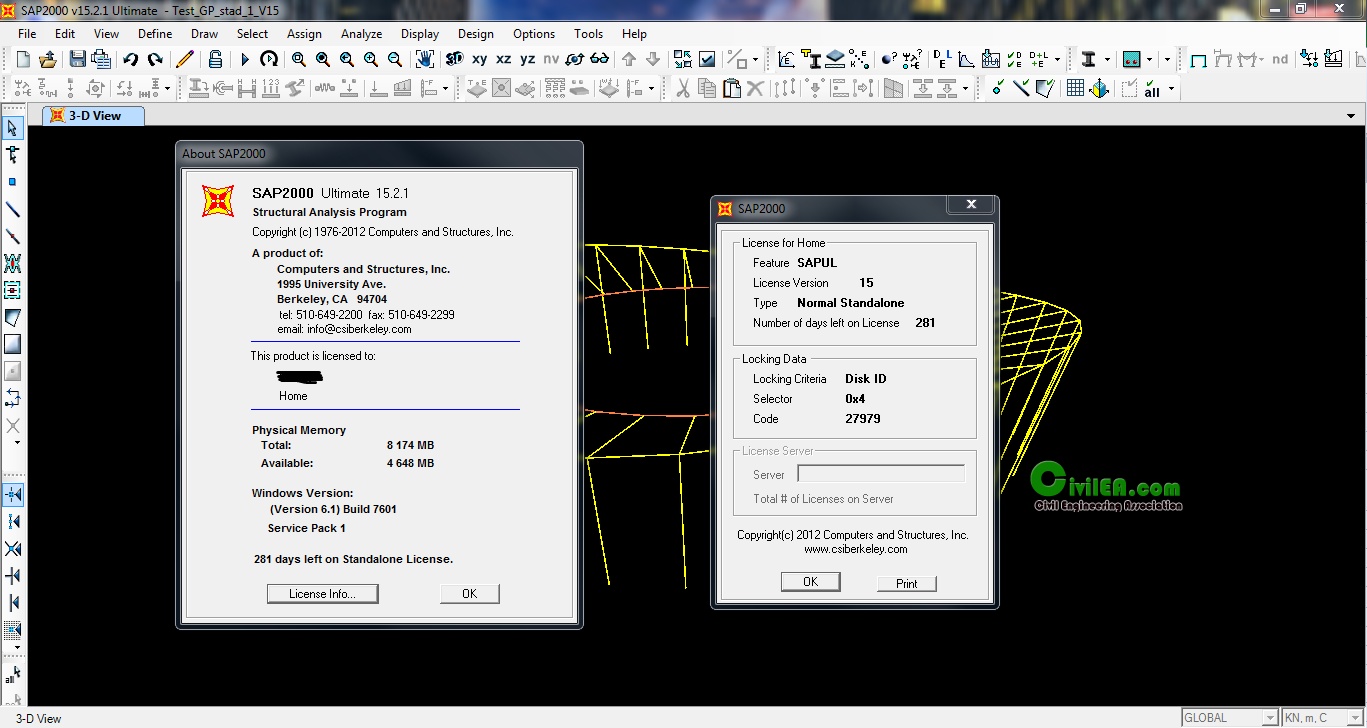 SAP2000 V15.2.0 and V15.2.1 Enhancements
- The memory capacity has been increased for the graphical user interface, allowing larger models to be handled.
- The analysis of certain non‐symmetrical frame sections now accounts for coupled bending due to the product of inertia, I23, and for the coupling between major shear (V2) and torsion when the shear center is not located at the centroid of the section. Steel frame design and cold‐formed frame design are not affected except as may due to changes in analysis results. Steel frame design was already accounting for the rotated principal axes of bending for angle sections as documented for the various codes.
- The number of time steps that can be run in a single linear or nonlinear (FNA) modal time‐history load case has been increased for cases with a large number of link elements.
- Italian material property definitions have been added.
- Steel frame design using the "AS4100‐1998" and "NZS 3404‐1997" codes have been enhanced to provide more design details.
- Mass participation ratios for the rotational acceleration loads (RX, RY,and RZ) have been changed so that they are now reported with respect to the centroid of the structure. Previously they were reported with respect to the global origin.
- The import of StruCAD*3D models has been enhanced to allow the import of the Cb, Cm, and unbraced‐length design overwrites.

[align=left]

***************************************
Content of this section is hidden, You must be registered and activate your account to see this content. See this link to read how you can remove this limitation:

http://forum.civilea.com/thread-27464.html
***************************************

Use your brain...