CSI SAP2000 version 21.0.2
Size:
599 MB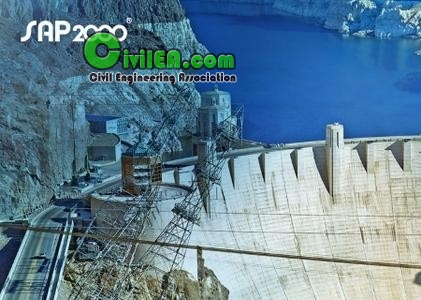 Computers and Structures, Inc. (CSI) is pleased to announce the availability of SAP2000 version 21.0.2. Exciting new enhancements have been implemented in SAP2000 v21 related to Loading, Analysis and Design.
The SAP name has been synonymous with state-of-the-art analytical methods since its introduction over 30 years ago. SAP2000 follows in the same tradition featuring a very sophisticated, intuitive and versatile user interface powered by an unmatched analysis engine and design tools for engineers working on transportation, industrial, public works, sports, and other facilities.
Product: CSI SAP2000
Version: 21.0.2
Supported Architectures: x64
Website Home Page :
***************************************
Content of this section is hidden, You must be registered and activate your account to see this content. See this link to read how you can remove this limitation:

http://forum.civilea.com/thread-27464.html
***************************************

[align=left]

***************************************
Content of this section is hidden, You must be registered and activate your account to see this content. See this link to read how you can remove this limitation:

http://forum.civilea.com/thread-27464.html
***************************************


***************************************
Content of this section is hidden, You must be registered and activate your account to see this content. See this link to read how you can remove this limitation:

http://forum.civilea.com/thread-27464.html
***************************************

***************************************
Content of this section is hidden, You must be registered and activate your account to see this content. See this link to read how you can remove this limitation:

http://forum.civilea.com/thread-27464.html
***************************************