2~3 Days remain to close donation Plan!
If you want to donate homeless person, you are kindly requested to do this urgently, even your small donation is big for our goal;
our goal is 1500 USD, till now we received ~630 USD.
If you want to donate him press below button and donate: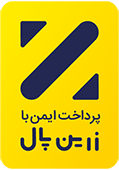 for more information and see alternative payment method for Iranian users, see THIS TOPIC.
Regards (February 19)
Your Generated Syndication URL:
http://forum.civilea.com/syndication.php?fid=&type=atom1.0&limit=15
Below you can generate links to specific RSS syndication feeds. Links can be generated for all forums, per forum, or for a specific number of forums. You will then be presented with a link which you can copy in to an RSS reader. What is RSS?