Typical Connection Drawings [Native Files]
Size:
2.25 MB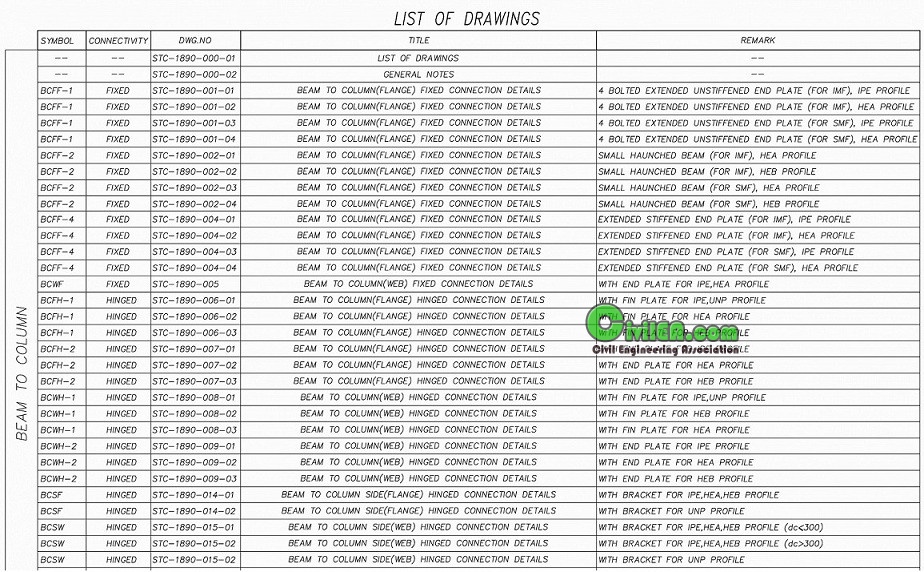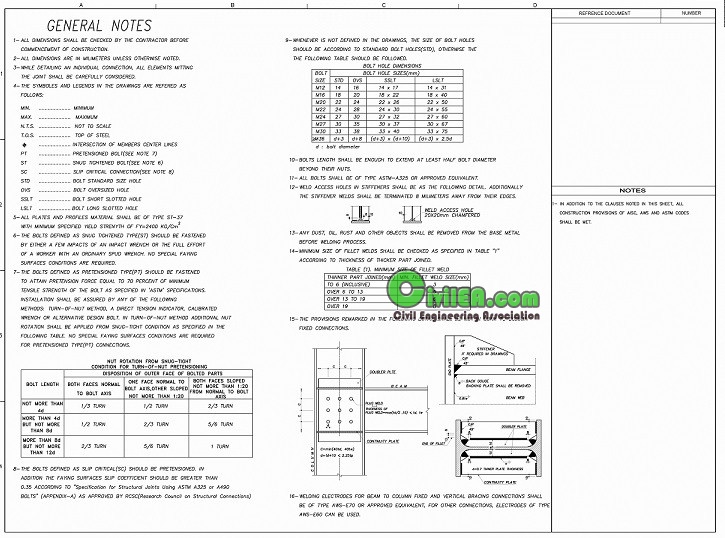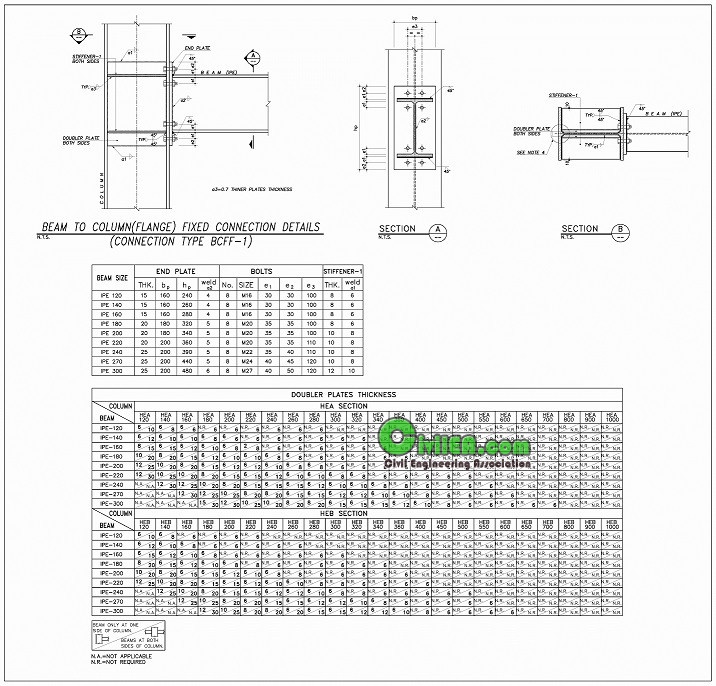 Typical Beam to Columns Connection Drawings For IPE, HEA, HEB, UNP profiles, including Fixed connection for SMF, IMF frames (4 BOLTED EXTENDED UNSTIFFENED END PLATE, SMALL HAUNCHED BEAM, EXTENDED STIFFENED END PLATE, ...) and HINGED Connections (WITH END PLATE, WITH FIN PLATE, WITH BRACKET, ...)
This package is included 30 autocad typical connection drawings plus 1 list of drawing and 1 general notes for typical connection drawings.
This package has been prepared by our team in our company and it is 100% trustworthy.
I note that this is official drawing for a large petrochemical international project.
You can buy all native drawings (32 DWGs) for
50 USD 
only.