Dear All;
Now, you can use CivilEA Shop for sell your own product here,
I note that you can sell only your own-copyrighted material here, like your program or excell sheet or your learning.
you can protect your info or download link by
***************************************
Content of this section is hidden, You must be registered and activate your account to see this content. See this link to read how you can remove this limitation:

http://forum.civilea.com/thread-27464.html
***************************************
tag or use $ button in editor.
payment=1 means this file need 1 CEA money.
* our currency is CEA that is special currency for CivilEA, at now
1 CEA is equal to 0.01 USD and 400 IRR.
* you can add money to your bank in your control panel: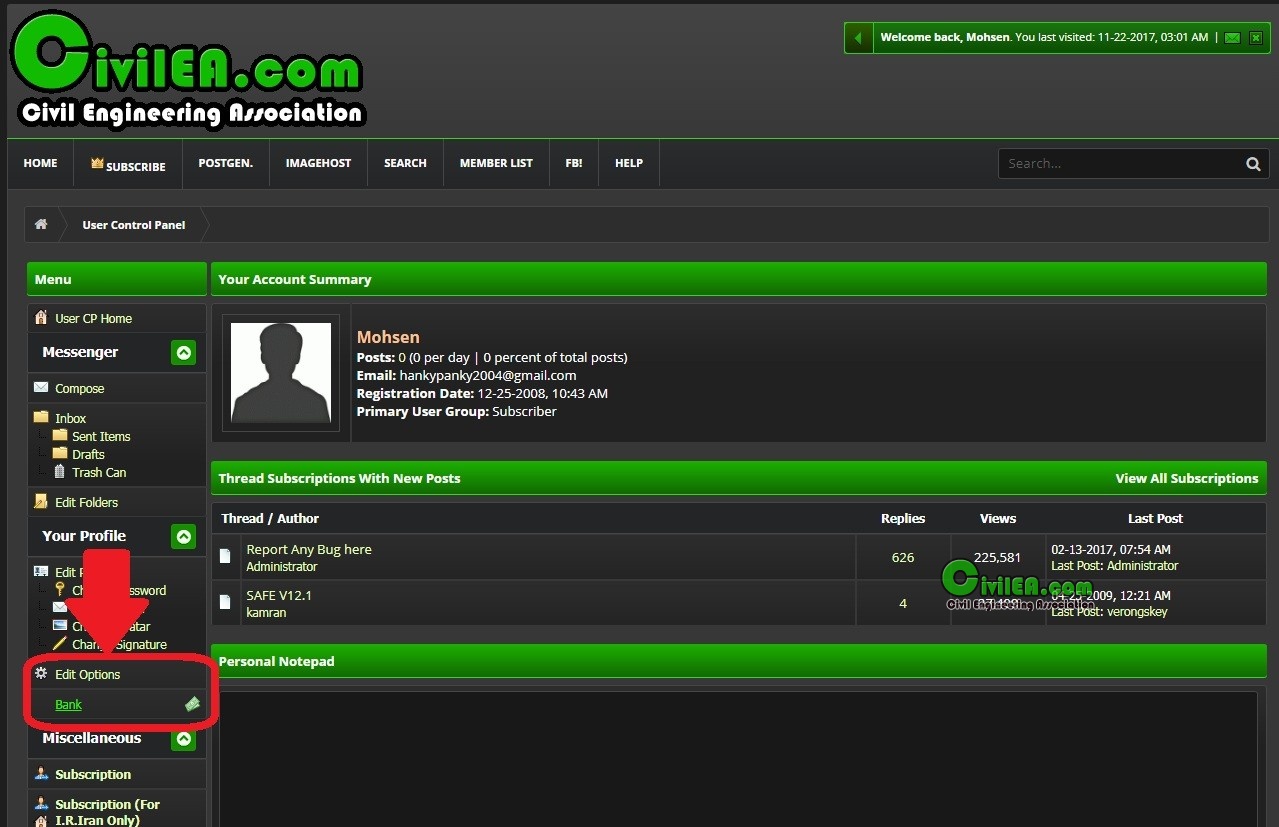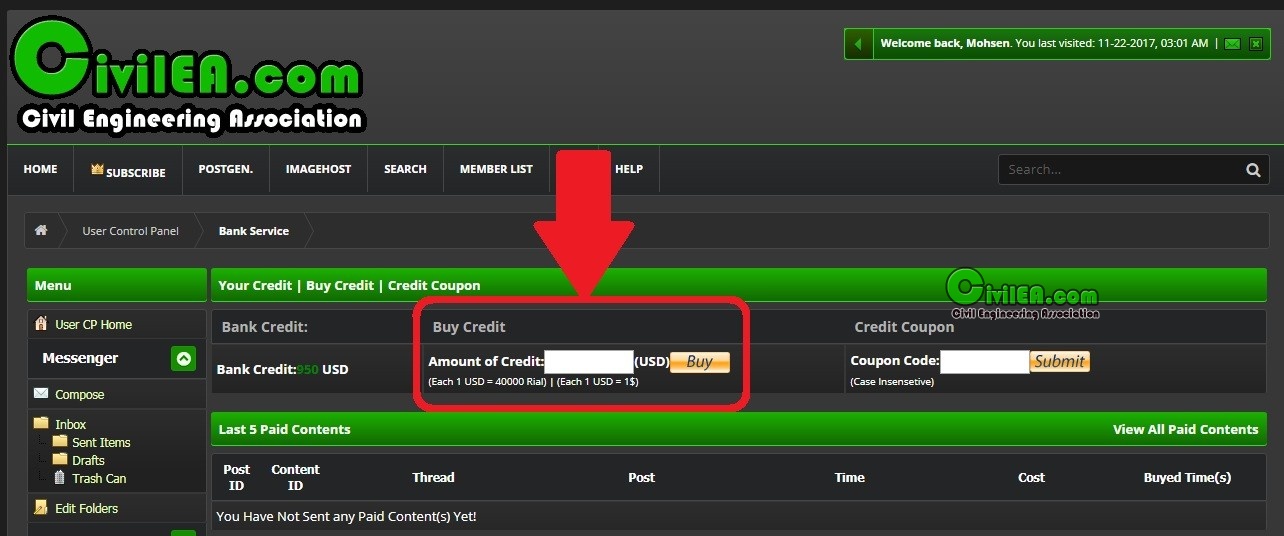 * You can add money with Paypal or Mellat Bank Gateway (For Iranian Users only).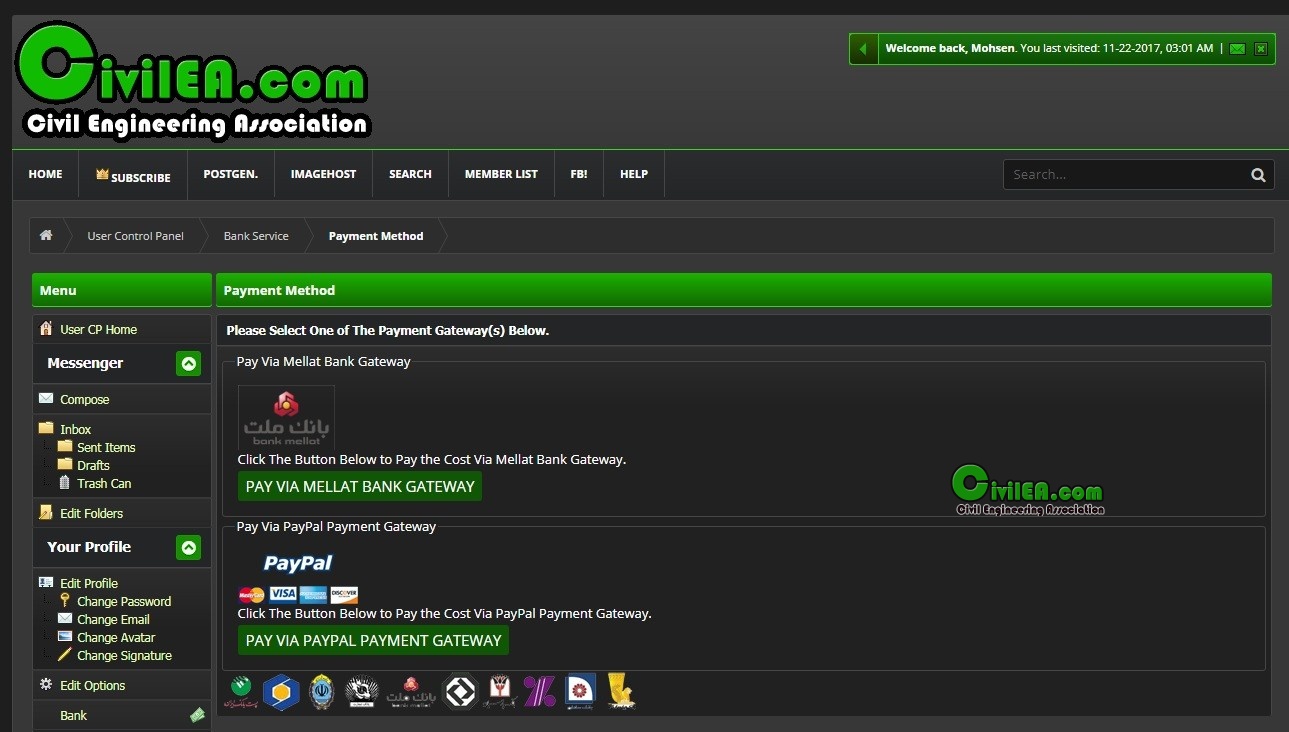 * you can request to withdraw your bank (only money earned from your material not by code or ...) to your PAYPAL or SHETAB CARD (Iranian Users only) we can not send it to any other gateway.
* Percent of Credit That Will Be Deducted from Settlement Amount is 50%, it means CivilEA commission is 50%.
* All fees for withdraw money will be paid by you and all fees for increase your credit in CivilEA will be paid by CivilEA.
* If Iranian users can receive Rials we can buy their USD, our commission is 5% (plus 5% Paypal Fee)