CSI SAFE 2016 v16.0.0.1114
Size:
286+1.62 MB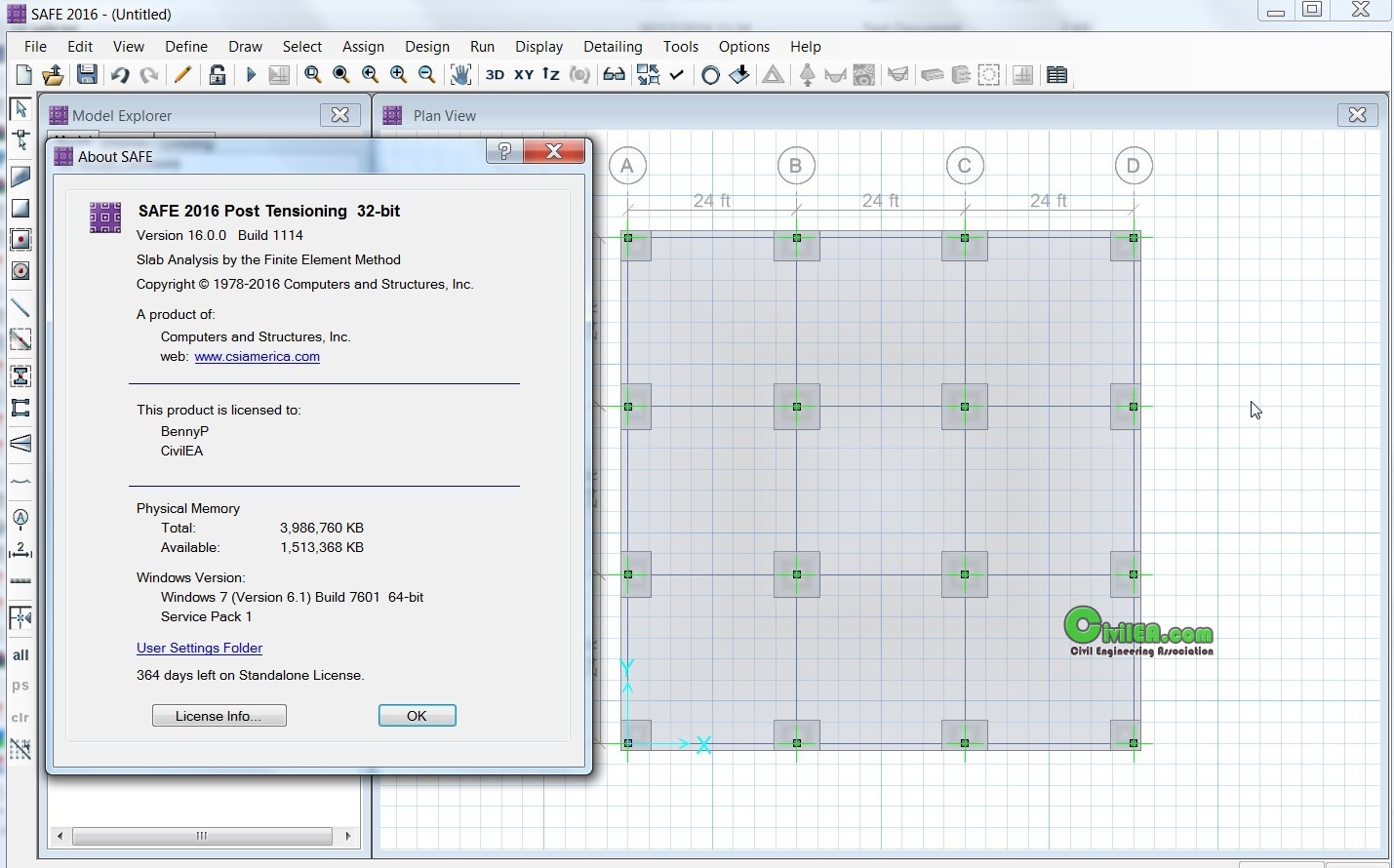 New Features
The following list identifies some of the enhancements made to the program:
Automated application of post-tensioning to balance self weight.
Arbitrary tendon layout in plan and vertical profile.
Dynamic analysis capabilities for modal extraction.
Quick and easy generation of final printed reports:
Predefined or user-customized reports.
Graphical displays (see individual Display menu items).
Formatted tables of model definition, analysis and design results.
Detailed design sheets.
Automated pattern loading.
Finite Element Based reinforcing design.
Tracing of architectural drawings in Standard or DirectX graphics mode.
Hyperstatic analysis for secondary prestress forces.
Walls may be sloped to model ramps.
Columns may be sloped to model braces.
Support for numerous domestic and international design codes, including ACI 318-08 and Eurocode 2-2004.
Model Explorer window consisting of nodes and items that can be used to speed access to model features and output.
Equivalent frame method whereby a three-dimensional slab system is represented as a simplified series of two-dimensional planar frames.

***************************************
Content of this section is hidden, You must be registered and activate your account to see this content. See this link to read how you can remove this limitation:

http://forum.civilea.com/thread-27464.html
***************************************

***************************************
Content of this section is hidden, You must be registered and activate your account to see this content. See this link to read how you can remove this limitation:

http://forum.civilea.com/thread-27464.html
***************************************

***************************************
Content of this section is hidden, You must be registered and activate your account to see this content. See this link to read how you can remove this limitation:

http://forum.civilea.com/thread-27464.html
***************************************
This post has been made by

CivilEA Post-Generator

V2.3.1